Health
cold in infants

Created by

Updated on Jan 03, 2017
pls suggest some home remedies to cure cold and cough for 8 month old baby...... and what food can we give
Kindly
Login
or
Register
to post a comment. | Jan 09, 2017
hey frnds my baby is 2. 5 months old plzzz suggest sumthng for him ... hez having bad cheat congestion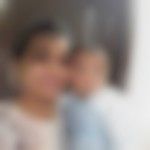 | Jan 07, 2017
hi he is exactly my baby's age and my baby also faced the same issue so I gave him homemade khada which worked as wonders and his cough got cured. take 2 tablespoon of grated ginger and one spoon of mint leaves in four cups of water boil it until it becomes half then give him at least three times a day only water after draining the leaves out can also store it for two days or can make fresh every day. Repeat it for few days it will help a lot and also if possible in morning give him half boil egg it keeps the baby warm from inside. PLease let me know if this helps


| Jan 04, 2017
thanks everyone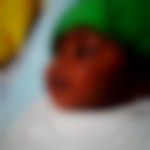 | Jan 03, 2017
this remedy does really works well.. first take 3-4peppers, 3cloves,2 garlic -mash these ingredients well -now heat coconut oil add these ingr to it wen boils add 3 camphor by powdring it directly,now at tis point vapour comes out make ur baby to inhale it carefully, not much once u finish this procedure take beetle leaf apply this oil on the upper surface and keep it on the chest of ur baby... u can leave it over night too... instant relief for cold n cough... try it out frnd....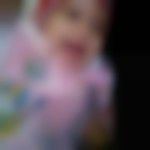 | Jan 03, 2017
give him warm dalia, khichdi, and soup. avoid banana.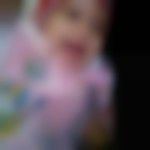 | Jan 03, 2017
heat garlic, ajwain and hing in sarso oil and massage on chest especially and covered baby properly.


| Jan 03, 2017
I have 7 months old baby and I am doing following things for him to cure cold and cough and its very effective. 1. take 2-3 kali of garlic and half spoon ajvai.. grind it and make potali of it. keep this potali under your baby's cloth.      (Potali should not touch directly to skin. )     2. Take musterd oil and add little bit garlic and warm it. Apply massage with this mixer. 3. Add ajwain to baby's drinking water and give that water only entire day to avoid caugh. 4. Make baby wear proper clothes, woolen should not touch directly to skin. first cotton cloth and above that woolen. 5. Make her wear cap and socks. Every babies are different, if u feel any allergy to baby skin stop doing all things n ask Doctor.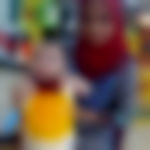 | Jan 03, 2017
keep ur baby hydrated by giving lots of fluid and warm soups... rub some vopurizer on her feet and make her wear socks..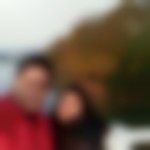 | Jan 03, 2017
you can heat ajwain n salt on a pan.. make a potli out of it once it is hot and make him sniff it..
More Similar Talks
Top Health Talks