Health
cold n cough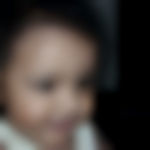 Created by Updated on Jun 21, 2016
my two months old son is suffering from cough for last week. paediatrician first gave mucolite n then maxtra. he vomits after feed
Kindly
Login
or
Register
to post a comment.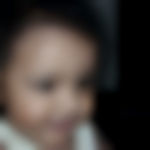 | Jun 22, 2016
will try all these remedies thanks Farah. Priyanka I visiting fortis noida ; Dr shalini tyagi | Jun 22, 2016
i would suggest u to try home remedies which hav no side effects hav personally experienced it. Boil 1 tablespoon AJWAIN in 1 ltre water filter it to the water with wich u r going to give him bath. Take 1 BEETLE LEAF APPLY LIL VICKS ON IT AND HEAT IT ON GAS FLAME TILL VICKS MELTS AND IMMEDIATLY PLACE IT ON UR SON' S CHEST AFTER BATH . WRAP HIS FULL BODY NICELY. U can also use JAIPHAL RUB IT ON A ROUGH SURFACE USING LIL WATER IN ORDER TO GET A PASTE TILL 1 TABLE SPOON NOW HEAT IT. APPLY THIS LUKEWARM PASTE ON HIS CHEST, BACK & FOREHEAD AND WRAP HIM NICELY. THIS IS MORE EFFECTIVE AFTER BATH AMD AT NIGHT. HE WILL SLEEP PEACEFULLY. NOTE BEETLE LEAF AND AJWAIN REMEDIES CAN B USED EVERDAY BUT JAIPHAL PASTE CAN BE USED ONLY ONCE IN 2 DAYS. HOPE THIS will help you.... bye tc... | Jun 22, 2016
who iz ur doc in fortis From delhi ??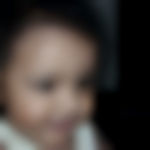 | Jun 22, 2016
thanks Priyanka; yes nasoclear helps him a lot. | Jun 22, 2016
whn u put the drops in ur baby nose he vl vomit nd tht sticky cough will come out dnt worry | Jun 22, 2016
Dont worry Dear it happns Vd my son also baby iz to small domastol iz vey gud med u only gve 4 drops half nd hour before feed just he vl be fine soon nd nasoclear iz the best nosel drops i still use tht drops for my 4 months baby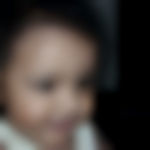 | Jun 22, 2016
these medicines were given by doctors. I have consulted two paediatricians they all contradict each other abt doses n medicines. Drs in fortis says give 1ml domestal for vomiting in another clinic other Dr say give 6drops... they jus keep on changing meds n doses its been 4days n my baby is not even taking feed properly :( | Jun 21, 2016
Every Baby iz difnt u shuld consult to some othr doc also u shuld not take Any other med before consulation | Jun 21, 2016
If he is suffering only from cough then take second opinion from an other pediatrician.. | Jun 21, 2016
wash nose with physiomer baby & give him mestra drops | Jun 21, 2016
if suffering from running nose wash his nose with physiomer baby mist spray 2 times in day. really it's very effective & natural nasal spray. it is useful in common cold & Noisy breathing | Jun 21, 2016
Put some turmeric on his head that would help getting heat out of the body abit. Works for my baby. To make turmeric powder stay long put some oil first on hair | Jun 21, 2016
these medicine 4 cough ?? whch ur doc has gvn
More Similar Talks
Top Health Talks