Health
cold n fever,cranky baby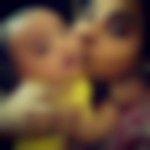 Created by Updated on Jan 31, 2017
dear mommies, my 11 months old catches cold. it's starts wid running nose n suddenly in nite he had fever 102 degree. I went to pediatrician he gave antibiotic n cough syrup wid paracetamol but he only remain fine till medicine works then again he hav high fever. we did blood test everything normal apart from throat infection. he hav bad cough,he is unable to sleep bcoz of dat n also he hav density of vomiting to throw phlegm. he don't wanna eat anything n became extremely cranky n cry baby. i came back to our place I. e. Bangalore now he fall sick in Varanasi(winter season). I'll go to his pediatrician now, pls suggest what shud I do as he isn't a cry baby.
Kindly
Login
or
Register
to post a comment. | Apr 10, 2017
gutti recipe is ?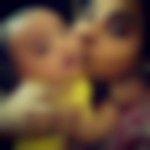 | Feb 08, 2017
thanks shalu I tried ur chutti receipe it works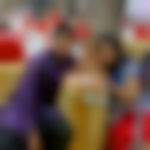 | Feb 02, 2017
Dont worry ritu.. She will be completely allright.. Only we can give our child best n everything god will take care for the rest. | Feb 02, 2017
Hi shalu thanks for concern she is much better... gave this gutti today also.. Hope she will recover...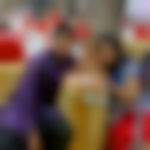 | Feb 01, 2017
Hi ritu.. U gave the ghutti.. Howz ur baby now | Feb 01, 2017
Thanks a lot Shalu for your nushkha.. I also believe in desi nushkha...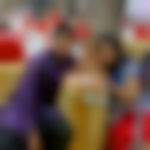 | Jan 31, 2017
U can give ghutti to ur baby girl.. Just give only half tea spoon.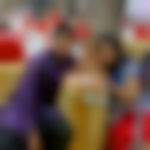 | Jan 31, 2017
Hi divya.. Thts ok.. But if u r rubbing jayfal for cold purpose instead of this u can try rock salt n ghee.. Mix together n rub it on her chest n back.. I hardly give medicines to my daughter.. She usually get relief in my desi nuskhe only.. Hahaha..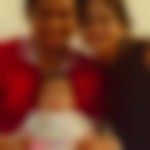 | Jan 31, 2017
Ohkk thanks for the info shalu.. I was not told that... n my baby is a girl.. as she us too young now so not giving directly to her for drinking but was rubbing that water on her chest whenever she gets cold.. thanks again... also can you suggest when we can give the ghutti u referred to baby.. my baby is 3 months old now..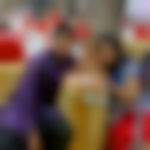 | Jan 31, 2017
Hi divya.. I excatly dont knw d reason why we should not give jayfal to a baby girl.. But the person who recommend me this ghutti said strictly no for jayfal to a baby girl..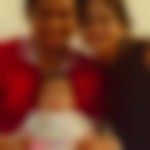 | Jan 31, 2017
hi shalu... is there any concern of jayfal for baby girl???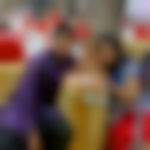 | Jan 31, 2017
Paan ka patta means betel leaf. Luks like money plant..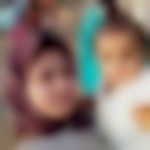 | Jan 31, 2017
hi shalu , I want know which pawn ka patta used in gutti? my doughter also facing this problem...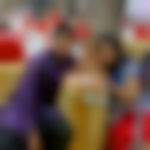 | Jan 31, 2017
Hi kirti.. If ur baby is a girl. Please dont give jayfal to her..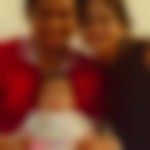 | Jan 31, 2017
u can also try giving jayfal to ur baby.. can dissolve it in. 2 tablespoons boiled water for some time and then mix it with milk or u can give it directly as well.. please take care that it's warm so don't give too much of it.. Once in a day will be fine.. | Jan 31, 2017
Maybe the medication is not followed properly.. If fever has gone also put them on medication for 1 more day so they have the immunity. and doctors say it is good if the child is getting fever. They will develop good immunity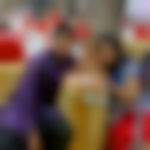 | Jan 31, 2017
Hi ritu.. Only one or two days u should give n only in night time.. N take only half paan ka patta not full. | Jan 31, 2017
Hi shalu I m also facing the same problem with 1yr old daughter... Can you tell me how many days I have to give this gutti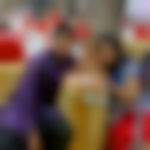 | Jan 31, 2017
Hi kirti.. Dont worry it happen due to Weather change.. Instead of giving medicine u can give desi home made ghutti to your baby to get rid of cold phelgum. It will 100%, work. Method to prepare ghutti. Take half paan ka patta, Pinch of ajwain, Pinch of methi daana, Pinch of rock salt and little bit jaggery (gud). Boil all these things in one cup of water. Boil the water till it become only 1 teaspoon n give this ghutti to ur baby at night time.. This formula will work n ur baby will be completely all right in the morning..
More Similar Talks
Top Health Talks