Health
Cold Created by Monika Updated on Jan 11, 2014
Hi parents, My daughter is 8 years. She has an allergy problem. She suffers from cold every second day. Please suggest some home remedies because i really do not want her to get used of medicines from such a tender age. Thanks in advance.
Kindly
Login
or
Register
to post a comment. | Aug 09, 2015
Hi bhawna. Can u plz elaborate abt huf puf kit.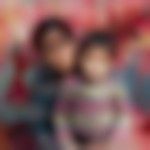 | Jan 16, 2014
My kid is also allergic to season change and I consulted to the doctor and he observe the symptoms of Asthma and he recommended a huf puf kit I used it for 6-8 months and now he is ok. I don't need to reuse it again or use any sort of home remedy. Before going to use anything on kid , we should know the exact problem of the kid. Some times a wrong remedy can cause severe. If you like my suggestion please give me a like on my pic. A pic of mine and my kid playing hide & seek https://www.parentune.com/detail/319 | Jan 15, 2014
u can give her... kesar one string in milk... every night.. it really helps... if she gets cold every second day... I believe her immunity is weak... u can go for homeopathy immunity medicine... too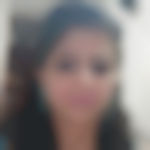 | Jan 13, 2014
Hi dear Monika! U cud give ur daughter, honey with ginger extract, u cud also make tea with Tulsa leaves, ginger, one or two seeds of black cardamom,fennel,salt. this concoction really helps. but please remember to put everything in small amount as these are too hot. u cud try giving one fourth of a spoon Haldi powder roasted on Tawa till brown n mix it with honey. one spoon everyday just before sleeping at nite really helps. hope this suggestions work!