Babycare
Colic pain drops Created by

Updated on May 09, 2016
Guys my baby boy completed 2 month today n till today he is having colic pain n he is facing difficulty in passing the gas due to this all the time forcing himself for passing the gas I didn't giving any drops to him. My doctar wants let them go natural n don't give any drops but I request him for prescribed drops so he suggested neopitine so guys tell if I give daily is it Ohk for him or not
Kindly
Login
or
Register
to post a comment.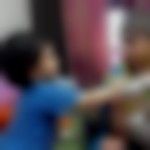 | Jul 18, 2016
colic aid drops are good with no side effects. also ensure burps after every feed of kid, it may take even 15-20 mins sometimes but very important for baby to get the milk digested. I used to hold my girl for half n hour sometimes. Even after holding kid for that long, you don't listen to burp sound make him sleep at his left side which helps avoiding indigestion n vomiting.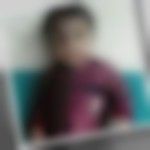 | Jun 23, 2016
hai my baby had colic too for t first 3months I used to give bonnisan daily in t evening it works better and has no side effects if she is still crying I used to give colic aid drops it works good now she is ok | May 10, 2016
For my baby i used bonnisan drops and at times colicaid drops. I suggest the same,try bonnisan drops- its an Ayurvedic product n been in market from ages,so no worries about side effects. Take Care:) | May 09, 2016
Neopeptine drop is good.. U cn gv.. if daily ur baby crying coz of gas thn gv according to doc suggestion... Try fr 3 days regular.. Nd see its working or nt.. Otherwise u cn gv wen ur baby feeling colic pain... after 3 mnths gas prblm ll go.. Don't worry...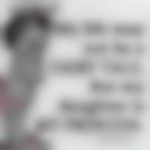 | May 09, 2016
Hi.. my baby was a typical colic baby. No colic drops were effective except when i started giving her himalaya bonnisan on an advice from a parentune mother. U can also try. It has no side effects. Good luck | May 09, 2016
Ask Ur Dr for colic aid drops as its juice of Ajwain and its natural also confirm till when can U give. U can apply little Hing paste around his naval. Also before every feed rub his tummy with Ur hand he will pass gas. And after feed hold him for minimum 30 minutes patting his back for burps. This will positively solve Ur problem.
More Similar Talks
Top Babycare Talks