Education and Learning
colour recogniton problem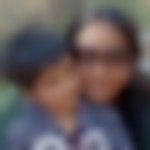 Created by

Updated on Feb 02, 2013
hii!my son is 3+n he is unable to recognise colours.. he is unable to remember the name of the colours n i have tried everything to make him recognise colour but failed... he can make out the same colours but unable to name the colours..
Kindly
Login
or
Register
to post a comment.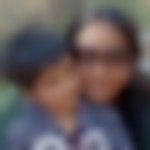 | Feb 05, 2013
thnxs payal.. im hoping for the same.. | Feb 05, 2013
Vandana, one quick word to put your mind at rest. I tried for the longest time for my daughter to recognize colours at the age your child is now. She just would not get it. Just when I started to wonder if my child has some developmental problems, one fine day she started to recognize colours as if overnight, by magic. So dont stress out. Your child may just be a little late but he will get it and surprise you one fine day.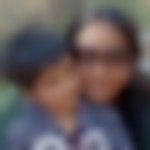 | Feb 04, 2013
thnxs pooja,i ll try that too. | Feb 04, 2013
Hey vandana, Same problem i faced. now my child is recognizing the colors. what you do is on the whole day, you keep everything in one color, e. g yellow color: yellow food item, wear yellow clothes to ur child,give yellow toys all these steps you have to take. yes it'll take time, but really it'll help you out. | Feb 04, 2013
Hi, | Feb 04, 2013
Hi,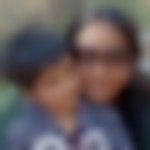 | Feb 04, 2013
thnxs neetu, i ll definetly try it. | Feb 03, 2013
Hey Vandana, here is something that I did. My boy had these t shirts he really loved in different colors, so every day I would just put few together and ask him to fetch one, I would tell him, 'get the RED one, and watch him from a distance and keep redoing this till he would pick the right one. It took few days but it worked.. :)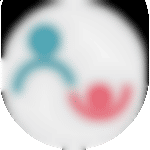 | Feb 03, 2013
Hmm, advice u to check at the preschool a lil closer, there may be smthng thr. also, keep us posted. also, keep at it but nothibg works better than encouragement.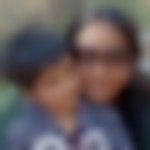 | Feb 03, 2013
yeah he go to playschool.. one of his classmate has exactly the same problem.. for him every colour is a red colour... the suggestion u gave me is encourageing but i have already doing it but not seen any change. i have asked his teacher n she says the he tell all the colours in class.. i dont know hw it is possible.. anyways thnxs nitin for ur suggestion.. | Feb 02, 2013
And he is going to a preschool too? you may try out the following : 1. Label various coloured objects with the colour names (e. g. "RED" for a red crayon, "yellow" for a yellow coloured wall. 2. Use objects and spaces to associate with colours while speaking. (e. g. green palak, red bus, yellow mango, blue sky... ) 3. Encourage and reward whenever he is speaking and identifynig the colours. Also, would like to know so as to how are his class children doing at preschool. there may be something there you may want to check. Keep us in the loop on the progress and don't worry. Sometimes, it takes till an age of 4 to recognize colours for children.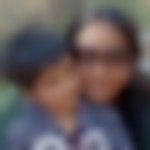 | Feb 02, 2013
hi nitin!yes he speaks very well.. he identify foods some alphabets numbers etc. if i show him some colour for eg yellow crayon, he ll find the other yellow colour crayon n tell mamma its a same colour ..but can not name the colour not even the primary colours.. | Feb 02, 2013
Hi vandana. To begin with, its a fact that some children don't recognize colors even till an age of 4. Would like to understand in more detail. 1. does he recognise some colours like primary colours or none? 2. Does he speak well and can identify food, other things and 3. Has he started talking well or speaks more in sign language?
More Similar Talks
Top Education and Learning Talks
+ Start a Talk
Top Education and Learning question
Top Education and Learning Blogs