Child Psychology and Behaviour
Special Needs
Comfort zone in school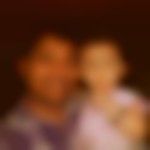 Created by

Updated on Jan 20, 2015
Hello, We are nuclear family of 4. My wife 2 children (3. 3 Girl and baby boy 5 month old) and me. I have a 3 Yrs 3 Months old child. She is currently in Nursery class. In parents meet teachers mostly complains about her Isolated behavior in school. They say she doesn't speak up. She doesn't respond to teachers or other students. But when she is in home or outside we observe a different behavior. She is more happier outside home (like in garden or temple or any such public place) Sometimes she cries @ home without any reason, and when asked abt the reason she gives any random reply.. like "my friend from school bus beaten me.. " 5 months before we had the second child (baby boy) in our home. Could it be the reason of her isolation? Could it be the normal behavior at this age? or should we take any action?
Kindly
Login
or
Register
to post a comment.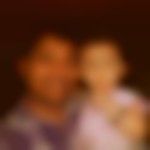 | Jan 21, 2015
Thank you Sojal Megha for your helpful views | Jan 21, 2015
Firstly Mahesh I guess the best thing would be to talk to your daughter when she comes back from school. Asking how her day was and what did she do and all that. I had the same problem with my son initially he would never share anything, not even the rhymes that were taught at school. But I observed that when he was playing by himself he would try and recite the rhymes or even say a simple ABC. What I have also realised is even saying a simple thing as I love you or you are my princess, or anything encouraging goes a long way. Secondly as Monika pointed out you could speak to her bus conductor or the ayaah to know if there are kids who are beating her up. And also because there is another child in the family she may feel left out buy try as much as you can to spend time with her by doing some activities or you could read her some story books. Don't worry it is just a phase and she will overcome the isolation. | Jan 21, 2015
Mahesh Kale, Don't ignore your child's complains. I suggest you note them down with a day and time when she comlains and check with the school staff or the bus staff the next day if something happened. Then you can find out whether she is making stories to not go to school or is it genuine and react accordingly. | Jan 21, 2015
Hi Mahesh, can you request at the school to let you or your wife spend sometime at school with her? you may be able to point out the reason for her isolation. Speak to the staff in the bus, especially the ayah or the maid. they are more likely to tell you the truth and not attempt to cover things. ask them if there are episodes of her getting into fights with children in the bus or bullying. Also, for a few days, why dont you or your wife drop her to school to notice whether the concern is of travelling in the bus or something at school. If you think, she is happier not being in the bus, you could ask for a bus change or, start a car pool, or make an arrangement where 3 days she goes in bus, and 2 days you pick and drop her. It is important to talk to her and let her confide in you. You could also enlist the help of an older child, who travels in the same bus, and is acquainted to you. But do it delicately. Your child should feel trusted and not abandoned.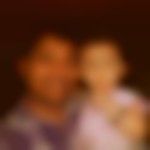 | Jan 21, 2015
Thank you Nitin and Shikha for your comments. | Jan 21, 2015
Hi Mahesh! Well the birth of a baby Is indeed a major event in the family. It brings about change in family dynamics, schedule, parents role and responsibilities, parents interactions with first born. These changes are more drastic for a nuclear family than a joint one because of less no. Of people to share responsibility. all these factors bring about a change in the amount of time spent with first born, play activities with her, expectations from her being a grown up child, more concern for the new born etc. make the first born feel uncomfortable,jealous and not so loved like before. It is advised to work on the relationship between siblings. U could involve the first born in taking care of her Lil brother in yr prescence for ex bringing things from other room, playing with the baby, holding him in her lap while sitting. You could praise the child for being able to help you and also for taking good care of the child. Do shower ur love, hugs,pats, praises on the child to make her feel loved, required , and an important member of the family. Please try and spend some play time with the child doing simple activities like watching TV with her or playing with her or talking about her day at home/school ,taking out old pictures of her with parents and discussing how much u have loved her always. I am sure all these gestures would bring a change in her behavior at school too. | Jan 21, 2015
Hi Mahesh Kale ! I can suggest the following given the information. You could organize a group play day at your home or at your daughter's playschool friend's house. Invite a few (3-4) children from your daughter's school, may just help in reducing the familiarity barrier. Most importantly, keep speaking to your daughter and her teachers regularly. Also, how many children are there in her class? Does she misses her old playschool and talks about it?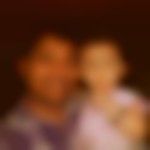 | Jan 21, 2015
Thanks Nitin and Arunima for your response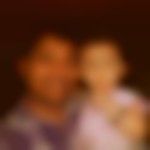 | Jan 21, 2015
She have a friend who is from her old playschool. She plays with her only but not much with other classmates.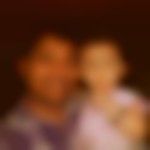 | Jan 21, 2015
Yes we spoke to her teacher several times. He observation is she remains isolated in school and do not participate in activities. | Jan 20, 2015
Hi Mahesh. How long has it been since she joined school? I think it is normal for her to take time to mingle in a new group, so her isolation is not really a worry now. She is only 3 and it could take her a few more months to adjust to the school surroundings. Does she have a friend or a group of friends who she occasionally plays with? I suggest you sit and talk to her, try and make a casual conversation about how her day at school was etc. make it a habit to discuss how her day & your day has been. Over time you may come to understand what could really be bothering her. Also try and speak to the teachers from time to time.
More Similar Talks
Top Child Psychology and Behaviour Talks
+ Start a Talk
Top Child Psychology and Behaviour question
Top Child Psychology and Behaviour Blogs