Babycare
completed 6 months Created by Updated on Nov 18, 2016
hi friends, today my baby girl became of 6 months ,I have done anaprashan , so give me some tips for her upcoming months.
Kindly
Login
or
Register
to post a comment. | Nov 22, 2016
thanks disha and mangle sir.... mangle sir ur recipe is very nice ... | Nov 22, 2016
I would add to this a small thing don't force your baby to eat food... let her open her mouth after a spoon and than only feed baby. It takes patience to do this but gradually increase the amount and let baby adjust to it. | Nov 22, 2016
You can start with rice and dal water. If baby is OK with this, then Then you can fry rice and dal with cow ghee till they become red. Then grind it up in mixer seperately. Then mix it up and boil it in water till mixture becomes somewhat dense. Add minimum sugar/salt while boiling (some babies does not like tasteless food), if necessary. Then let it cool and feed this to baby. Consult your doctor/elders before making this recipe. It is what my wife and mom does. And my English is not that superb. Thanks. Gradually you may add different type of dals in this recipe. One of my wife's friend use upto 9 types of dal in this recipe. Also, try only 1 new item in a week. If baby is comfortable with it, then continue else avoid it. | Nov 22, 2016
thanks hemalata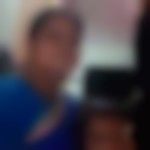 | Nov 22, 2016
some kind of vegi r easy to digest for baby's. like papaya,raw banana,carrot,patato ,cook it softly. pure it using mixer. make it little bit watery. add pinch of pepper pwd gv to baby. just check 3 ,4 day he hv no allergic of any vegi ...u must try it.. my baby tk this food happly.. | Nov 19, 2016
thanx maheshu... ya constipation is a big issue in babies ,u r right , I will give slowly slowly to her. | Nov 19, 2016
hi soniya all the best for ur new task . its ok tk ur tym dont hurry to feed her because suddenly when v start introducing food items babie may get constipation problem so be careful abt tht gv liquids only... u can sart with boiled daal water with bit azwain ,rice starch , n as tejal said slowly introduce daliya instead of rice u can use broken wheat white one which s good .. always make sure whatever u feed her it should be n liquid consistency.. because I already faced a difficult situation with my daughter after 6th month I started to feed her liquid diet daliya everything but It created constipation probs after 3 month n tht was very sever she started to bleed from anus due to pressure .. so plz tk advice of doc n then start her diet ..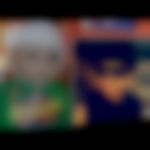 | Nov 18, 2016
add in dal or rice both just one drop gradually u increase. | Nov 18, 2016
OK tejal | Nov 18, 2016
Yes you can. Consult your pedc once, if she/he suggests salt you may give. | Nov 18, 2016
and tejal I should boil the daal without salt , correct? | Nov 18, 2016
Thanks @soniya. | Nov 18, 2016
ya right tejal.. outside processed food is not at all good, I will surely follow wat u advised ... | Nov 18, 2016
Ghee in dal pani is sufficient. I use to add ghee before like when I use to put dal for boiling. | Nov 18, 2016
Sorry @soniya, comment was half posted. Congratulations again. First don't start with everything you want to give. Start one thing at one time, give 2-3 days, see whether baby is comfortable or not. Any reaction or allergies. Then start with second item, same procedure carry out. In this way you will able to slowly change food routine of baby. Beginning you can give fruits, vegetables soup or mashed vegetables. Avoid citrus fruits and vegetables. Plan routine food chart and time to feed baby. Keep gaps between food so help digest nicely. Salt and sugar / jaggery after consulting pedc. Importantly I will suggest you not to start outside food for baby before baby turns one. I have asked my pedc to design food chart for my baby which I suggest you too. Happy Parenting. Hope this helps. | Nov 18, 2016
ya hema will start wid liquid first like daal ka pani and chawal ka, how much ghee shall I add? in daal only or in rice water also?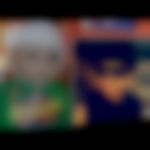 | Nov 18, 2016
First start with rice water dal water add 1 drop ghee | Nov 18, 2016
OK thanks tejal and vasundhara.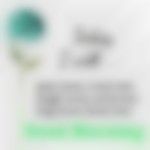 | Nov 18, 2016
hi, congrats yes first don't start give time to add new food first give ceralac one-time for week than slowly start fruits first apple boiled than bananas than slowly kicidi and all | Nov 18, 2016
Hi soniya, congratulations. Firstly don't start
More Similar Talks
Top Babycare Talks