Education and Learning
Concentration on study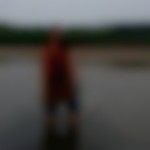 Created by

Updated on Nov 09, 2016
My son is not concentrate on his every activity (study, play, eat). He is wasting his time to looking everywhere and wanted to know what are the other kids did . So he was not able to complete his study and tiffin
Kindly
Login
or
Register
to post a comment.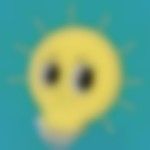 | Nov 28, 2016
Brain is the centre of all learning and experiences and cognitive skills are the core skills required to process the information. Cognitive skills like Memory, Logical Thinking, Attention Span, Learning Ability are critical to performing any task, simple or complex. Cognition requires multiple areas of the Brain to function simultaneously. We at SochGenie are trying to address the core of learning and what better way than by playing games!!! We have launched the first version of the app which tries to map 20 different skills like Memory, Attention Span, Concentration, Decision Making, Evaluative Thinking, Logical Thinking and many more through a set of 4 simple yet engaging games. You can see your top 5 skills for each game and also the top 5 overall skills in the app. We will be launching our website soon which will highlight the complete set of 20 skills. And all this is COMPLETELY FREE! Pls do try and review the app at respective stores: Google Play- https://play.google.com/store/apps/details?id=com.mavin.sochgenie App Store- https://itunes.apple.com/us/app/sochgenie/id1058323160?mt=8&uo=4 Youtube- https://youtu.be/M_eox9mQM0k Facebook- https://www.facebook.com/SochGenie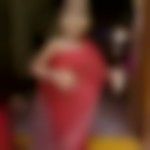 | Nov 10, 2016
Hi Vishakha, I totally hear and can feel the pain. I have been there. As a health coach, I have reached many experts to learn the possible ways to understand and help my daughter. In the process I learnt there are many factors involved. 1. kids are like sponges. They can absorb as much information they get exposed to. Their brain functions are not target oriented like us adult. You can imagine currently how much new information is flowing around them and overwhelming their brains. (solution:Try identifying one or two specific things he is most interested in. Commit and sit with him at least for 2 weeks while he is doing or learning those activities. Its really hard for us to give committed time but its worth 2weeks. ) 2. Technology ( kids targeted shows and electronic games)makes them hyper. (solution: limit the timing like couple of hours per week) 3. unprocessed food in the gut, nutrition deficiencies, underlying allergies, artificial food ingredients could result ADD or hyper active, poor concentration issues. (suggestion: please work with his health provider to exclude those possibilities) 4. Finally just like my daughter your son may like to help everyone . Show him a chore before he starts his homework and let him know that you want to get help from him, but only after he finishes his homework. These children likes to monitor some one if they are following the rules or not ( they won't follow even a single thing ;). I hope this helps. Happy parenting -Sangeeta Muddapu , INHC, AADP. | Nov 10, 2016
hi Vishaka!hope u r doing fine! I understand your worries. untouched or half eaten lunchbox coming back home everyday is really a cause of concern for parents. it is advisable to discuss each day the importance of nutritious healthy food by showing him pics, its benefits and long term effects of not having it . make sure when u speak with him he is relaxed , in a mood to listen to u. ask his choice the previous evening itself and let him also do little homework by searching on net the ingredients, their nutritive value and what nutrients they will provide if the given serving size is consumed. let him make his diet chart and decide on the ingredients he wants for each dish he wishes to have. as far as your other concerns are concerned regarding he doesn't concentrate and keeps watching other kids could be because of various reasons such as low self confidence, poor concentration, or he is a keen observer and learns by seeing. again it would be great if u could discuss with him that it's not wrong to observe others but he should also focus on his work at hand. once his work is finished he can discuss with his friends how he did it and how they did it. he can also play games to improve his concentration. praise him , motivate him, give him a chance to voice his views to improve his self confidence. hope this helps!
More Similar Talks
Top Education and Learning Talks
+ Start a Talk
Top Education and Learning question
Top Education and Learning Blogs