Health
Concern abt weight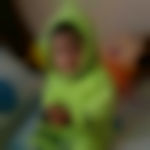 Created by

Updated on Mar 12, 2016
My daughter is 9 month s old but she is just 7 kgs she doesnt have top feed properly no cow milk and not interested to eat anything.. But I try to feed her cerelac, cereal juice .. And she is totally depend on my milk .. I want gain her weight i think only mother's milk isnt fair enough..
Kindly
Login
or
Register
to post a comment. | Mar 13, 2016
Scientifically babies should be given cows milk after 1 yr. Coz their guts develop to digest cows milk after tht age. At this stage her guts r not yet developed to digest cows milk. She can only digest mother's milk. It's best for ur baby. It gives her loads of immunity and helps her protect from all kinds of diseases. Formula milk should be given only as a top up. If baby is still hungry after sucking at ur breast. For more information, u can check babycenter. in. I trust this website a lot. U can also Google it out and other websites also say the same thing. My doc also suggested the same regarding cows milk. Just go by ur instinct and do some research before giving ur baby cowsmilk.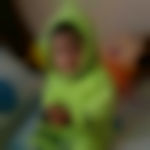 | Mar 13, 2016
But here they give cow milk too | Mar 13, 2016
Try to give her ur milk most of the time. Only top feed when u feel ur milk supply has gone down for the day and the baby is asking for more.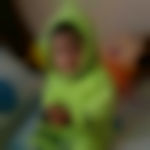 | Mar 13, 2016
How many times i have to give her top feed | Mar 12, 2016
My lo used to do the same thing at that age. Somehow I managed to feed her. I used to search the internet for baby food recipes. The one worked for me was combination of cooked apple and carrot. No need to add salt and sugar till 1 yr age. Don't force feed but if she takes 50% of the quantity of food u give. That's sufficient. Please don't give her cow milk before she crosses the 1 year mark. If she still develops no interest. Please consult the paediatrician for some medicine to raise her appetite.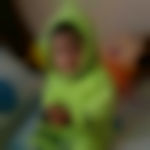 | Mar 12, 2016
I do all the things i could done.. I make khichdis and many things but she doesnt eat | Mar 12, 2016
Hi... U can try home made khichdi. Blend it well. It's better than cerelac. Also try mashed bananas, apples. Try to make it interesting. Try formula feed with a bowl and spoon. See if ur baby accepts that or not.
More Similar Talks