Parenting
Concern Created by

Updated on Jun 17, 2016
Hi friends my baby is 2. 5 months old. After about 1month I will be joining my office that time he will stay with his grandmother. He has still not reconized me. I m concerned that he has still not reconized me and once I join the office will he be able to reconnect with me or will he become close to his grandmother.
Kindly
Login
or
Register
to post a comment. | Jun 17, 2016
Hi surbhi, my son is 7m, before two months when I joined office I was constantly thinking about this question. I still feel insecurity, but I have made some strict rules for me, I would like to share with you : After getting up whenever first he see me I give big smile, I kiss him and take him make him smile, play with him, Roam for five minutes in home. Then massage, his breakfast, bath dressing him up. Then making him sleep but before leaving feeding him with peace (no hush hush). After coming back again feeding him then playing with him. Spend all time then with baby, weekend with babies. Spending quality times really helps alot. B positive coz positivity has effect. B smiling. Hope this helps. | Jun 17, 2016
hi, don't worry. babies do recognize mothers. how much ever he may be taken care of, he'll know the time of your return and he'll wait for you.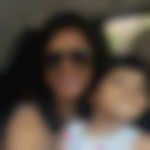 | Jun 17, 2016
Hi Surbhi, i can understand your situation i too had this feeling all the time but trust me a child knows her mother since her birth. Breastfeed your child once you return from work spend one hour with him as you come home. Spend your weekends exclusively with your infants.
More Similar Talks