Child Psychology and Behaviour
Concerned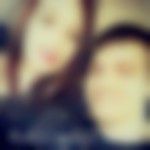 Created by

Updated on Dec 17, 2017
I'm worried my child may be developing depression. She used to be a very happy child and now she's just always angry or upset. She's always having tantrums, even on her grandparents who she's never done this with. She's also began to hurt herself. About 2 weeks ago, I went to give her a bath, and she had bite marks all over her arms and hands. She's not around any other children, ever, so it's not possible that the bites were from anyone else. She also punches herself in the face when she gets frustrated. She'll be 3 on Jan 3rd. I'm just concerned about her mental health. I want her to be as happy as possible.
Kindly
Login
or
Register
to post a comment.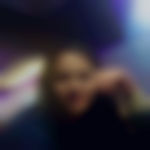 | Dec 18, 2017
Dr Reetika Inderjeet Juneja
Sarah Sarah Gilmore I agree with Shikha Batra . Please do give maximum attention to your baby. If you feel she is hurting herself by her own n not anyone else is doing this. Please try to find out why she is doing this and from where she is learning this. Try to give maximum support and your precious time to her. | Dec 18, 2017
hi, mam, did u tried to talk and ask ur daughter how she got those bite marks.. take her to zoo or some place which she love. n try to talk to her. n act in a way so she she can tel u. hug her more often. n make her feel that yes u r der fr her n ask her . n yes i m woried too fr her. take care dear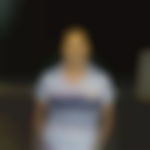 | Dec 17, 2017
Hi Madam! I think you need to find out since when such changes are happening. How can you be sure that any one from inside or outside your family could not have affected her on any way? If you talk to her kindly and assure her of your protection, she might open up i think.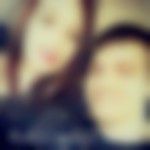 | Dec 17, 2017
Shikha Batra , I'm currently a stay at home mother. I'm with my daughter 24/7. I'm afraid her behavior may be caused by us moving to another state 4 hours away from the rest of our family. I'm really just looking for advice on ways to try and make her happy again, and to get her to stop hurting herself. | Dec 17, 2017
hi Sarah Gilmore ! r u a working woman? if yes, please take a day off and see what's happening with her? if not , then please spend more time with her.. it calls for some serious attention. there are some serious questions which one needs to find answer for such as bite marks on her body , drastic change in her behavior, her frustration, her anger. please look for answers as it's a prerequisite to bring her back to her normal happy self.
More Similar Talks
Top Child Psychology and Behaviour Talks
+ Start a Talk
Top Child Psychology and Behaviour question
Top Child Psychology and Behaviour Blogs