Babycare
Concerns wheather breastfeeding enough Created by

Updated on Dec 07, 2015
I'm a new mother of a 45 days old son. I've been breastfeeding him and giving formula 1-2 times a day (he was kept away from me after delivery so was fed formula). My concern is that he continously breastfeeds for more then an 2 hours and after 30mins of play or sleep gets hungry again. The whole day seems only feeding him without any rest or food for me. I worry if I'm feeding him enough. He pees several times,poops once a day and is playful when not sleeping. His sleep has reduced from 10-12hours to 6-8 hours now .he has also been gasly past couple of weeks but doctor said it's ok as lone as he passes it and doesn't show any discomfort. 3 visits to the pediatrician has show good weight increase-from 3. 5kg birth weigh to 4. 75kg as of last week. I feed him mostly from my right breast because my left nipple is inverted and the milk secretion has reduced. I feek worried if im feeding him enough and guilty for feeling tired and exhausted. I do have people doubting my feeding ability and thus has been adding my pressure and stress on me lately.
Kindly
Login
or
Register
to post a comment.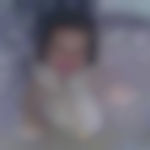 | Dec 07, 2015
First few months of feeding is always tiring and hard drink water before you feed never give up your breast feeding and make sure that the 3/4th of the nipple goes inside. And consult your pediatrician for inverted nipples and make sure you feed properly. Baby sleep pattern will vary and around 7 months they starts to sleep in night. Being a new mom is tiring but keep feeding and take good care of yourself and you get used to feeding the baby. | Dec 07, 2015
Hi Sophia... I have the same issue. I have flat nipple on one side. But ask the doctor for solution for it. As for feeding my 2 months old daughter has almost similar feeding needs. I can understand it is too tiring but be relaxed drink loads of water have proper diet. And ask the doctor if silicon extension will help you.. it should ease the feeding problem.. I used to feed with one side too but tried a few latching techniques and now its a bit better and the milk secretion on both sides has increased. All the best be patient and please dont let what others say influence you it will just increase your worries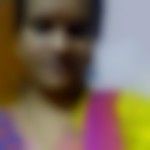 | Dec 07, 2015
Hi sophia..... in ur concern itself u mentioned tht ur baby pees for several times.... tht is enuf to say tht ur baby is gettig sufficient milk...... so no need to worry.... And coming to the sleeping hours.... it varies in every month.. babies activities differ in each month... !! | Dec 07, 2015
Hi Sophia, I can imagine how tough it must be for you to feed the baby so long and so often. I don't see why milk supply will be a problem when baby is so young. His needs will be less now. Plus his weight gain is good. So your milk is sufficient. Two hours is a very long time for a feed. This could be because of latch issue. Make sure the complete aerola is in baby's mouth. You should not feel any pain when baby is feeding. You can consult a lactation consultant if you feel this is the issue. Also, I suggest using both sides. The supply will get regulated automatically as you continue to feed.
More Similar Talks
Top Babycare Talks