Parenting
Confused about the use of screen time. Created by Updated on Jul 12, 2017
Hi, I m not really in favor of providing much screen time daily. I told my daughter to watch TV, n rhymes ..basically screen at weekend. She asked me for same BT I always denied n remind her about the deal. Same time she agreed. BT I wonder ..am I doing right thing.. because when someone else working on laptop.. she used to sit along with them n watch .that time I felt , my objective has been failed.. and it also trigger me to think abt my deal wid my daughter. plz guide... its make me upset.
Kindly
Login
or
Register
to post a comment. | Jul 24, 2017
I have told her so many times that plz don't play in front of her. In fact to deal wid this prob, I told her to help her in her studies. she helps her in studies bt side by side game cont. That's y I called it addiction. because automatically her hand go to the gaming app. | Jul 24, 2017
thanks for your reply. Adi I do comprehend your concern. it's time that u share your concerns with her politely in closed doors without blaming or embarassing her, like u would have spoken to your mother , if she had the same addiction. u could share with her to refrain from using gadgets as u all would be doing in front of the child. be careful with your choice of words and hug her in the end. I don't think she should have any issues with it, if it's in the interest of the child. hope this helps! | Jul 24, 2017
Actually, in my house everyone is addicted to phn , laptop. n they are elders. we can't say much more to them. My MIL is addicted to playing games on phn. Before they lived in different location. she used to play games to pass her time. Now my father in law got retired. n mostly they live wid us or visit us frequently. BT her addiction creates problem here bec when my daughter see her playing games she also demands. Also they use to do video chatting wid other family members n my daughter all the time wants to do video chatting. | Jul 24, 2017
hi Adi! Its a request, if u could elaborate your concern and be specific about it. | Jul 24, 2017
Hi, little consern about how to deal wid gaming addiction in elderly.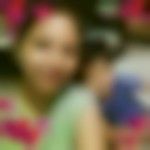 | Jul 24, 2017
Thank u mam . I will definitely follow ur advice would come to u if any more problems i face during this season. Thank u once again. | Jul 24, 2017
Smaranita giving Maggi once in a month would be too much to expect. u can pack once in a week say on Fridays or even fortnightly would also do. similarly u can allow a packet of chips to be shared between four people when u go out for outing say on weekends. this way child would not have the urge to ask others and the whole purpose of reducing intake of junk food would also be served. | Jul 24, 2017
hi Komagal Priya! please read the comment below. also set her routine wherein there is fixed time allotted for studies, play, tv, rest as well as recreation. u could stick the schedule on her study desk, also on her room's door, refrigerator and remind her politely when it's time for transition to next activity. praise her when she listens and give her favorite home made food when she follows the schedule without any tantrums. hope this helps!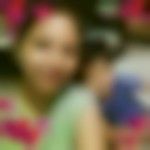 | Jul 24, 2017
thank u mam for ur valuable suggestion. 90% i follow but other 10% i will follow it. As i made a rule that only once there will be maggi in tiffin in a month for 4 of us ( my husband,me,my son & my daughter. ) . We also follow the rules which we impose on our children. But in school ,school bus he ask other friends fo chips ,kurkure etc. i can,'t stop him there. How teachers or bus driver will take care of him within so many students. I cant expect feom them. | Jul 24, 2017
i also Have same problem my daughter is 6 yrs old she addict t. v and phone i am so worried about this bcoz her studies are disturb of this | Jul 24, 2017
hi Smaranita De! yes I do comprehend your concern . once addicted to something, it takes lot of patience and efforts from both the parent and the child to get rid of this habit. u could once request your hubby to ask your children to listen to their mother and firmly spell out other rules such as no distractions while having food, food will be served only on dining table and not on bed , also there will be a fixed day say SATURDAY for junk food . a max limit of 1 hour for TV and other gadgets usage. besides this you would check tiffin box everyday and share with him , whether it was empty or still there was some food left over. he would give a surprise visit to school and check on them, and would complain to teacher if they are seen having junk food.. sometimes u have to make some rules and follow these yourself for the system to run smoothly.. if they follow it for a week , keep praising them, give smileys stickers etc and hug them each time. also u could take them out on weekend and give them a nice surprise say a happy meal on weekend, or anything as per their choice. he should also spell out consequences in case children do not stick to rules such as child lock on TV , no outing, no junk food, etc. Smaranita be firm on rules , but still be loving , caring and patient with them. hope this helps!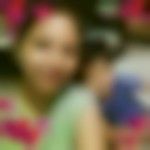 | Jul 24, 2017
i also have the same problem sikha mam. my daughter is addicted to tv & my son is addicted to junk food such as chips,kurkure,maggi & so on. As i made strict rules not giving tv to my daughter more than half hour but she get irritated on me. My son don't listen to me & eat those junk foods in school from his friends as i made home made food wid parantha,sandwich , pancake , chowmein but he left it out.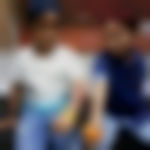 | Jul 17, 2017
thanks for giving me such a valuable advice. | Jul 14, 2017
Thanks for the valuable advice. I think I need to be little flexible in this issue.. :) | Jul 12, 2017
Adi u can't control if she's getting it from school or elsewhere but at home please do not give her candies everyday for it's known harmful effects. also if u r okay with the permitted days u have decided for viewing TV and ipad , and if she is also okay , and it's in the interest of the child,u need not change it. | Jul 12, 2017
thanks for the guidance.. one more thing bother me... if I allow her to watch TV or allow her to have candy daily ( which she should not eat, bec she's overweight),don't make her habitual of it. Actually I worried about habits ...I don't want to do something which could make her addicted to something.. tats why I limited the TV time n junkfood -candies.. bt she get it from elsewhere... daily basis.... | Jul 12, 2017
Adi , if u have thought of something I'm sure u have a valid reason to support it ...and it's for her good only. also if u allow her to use it for 45 minutes to an hour everyday, it shouldn't matter much provided she sticks to the time limit..
More Similar Talks
Top Parenting Talks