Babycare
confused and scared ftm.. looking desperately for guidance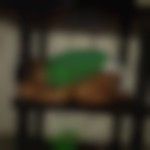 Created by Updated on Jun 16, 2016
My son is 14 months old. he got high fever 3 days ago and had seizure(fits). we took him to hospital and he's doing okay now. I don't know what to feed him and he became so weak. he is still bf along with solids,but he's not much interested in other foods and I don't have enough milk. please help. I feel like the worst mom ever.. if think I'm starving him since a very long time.. any help is very much appreciated. thank you
Kindly
Login
or
Register
to post a comment. | Jun 16, 2016
To increase breast milk u can have saboodana kheer ,also add some dry fruits to it.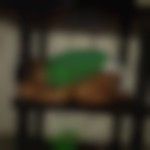 | Jun 16, 2016
thank you pooja and rhoneeta.. I'll try to increase my milk supply and I hope these recipes would appeal him.. (fingers crossed) I'm still getting scared of his slight movements like when he gets up in the middle of his sleep or sitting calm all of sudden.. it's not unusual for him but its scaring hell out of me.. I feel like he's going dizzy or twitching his eyes or shivering inside. though he feels sleepy I think its because of weakness. thanq once again because I was feeling very lonely and lost. | Jun 16, 2016
Hi keerthi.. please don't worry dear.. children this small might have fits in very high fever.. there motor system. or body brain control is not well developed n as in high fever they aren't at that normal level of brain activity consciousness,there body does irregular n irrelevant movements which we know as fits. This may or may not be serious. only time can tell that dear. As for now,if baby is not taking solids,please don't force him.. u can do some things to increase ur bf production. have high fat milk twice or thrice a day. have methi n azwain in any form.. be it boiled or in tea. these increase bf. Bf production is also an active process meaning more the child will suck more ur body will produce bf. If baby is not sucking as u saying not enough bf,u can try pumping manually or by breast pump. This will definitely increase ur bf. n please don't worry about his nutrition in f u can bf him enough by trying these methods. nature has made woman's body in a way that at diff age of ur child ur bf milk composition will automatically keep changing so as to match n provide baby's nutritional requirements at particular age. Please take care.. may God bless ur kid a fast recovery n give strength to u n family. tc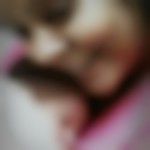 | Jun 16, 2016
hi dear don't worry.. I have experienced same thing.. my son also had seizures in high fever when he was 13 months old.. it's known as febrile convulsion.. till age of 6 years we have to be very careful with them.. the moment he will get fever we have to give him medicine for seizures.. my doctor has prescribed me frisium tab to be continued for 3 days.. for diet, give ur child daal paani, rice starch water, plain khichdi.. it's the will take 10-15 days to regain back the child's health.. you can give EASTUM cereal it's good.. I had given my son.. don't give ur baby fruit juice now as it will cause acidity.. don't worry.. ur baby will be absolutely fine.. have patience and have faith in God. .take care of urself Coz u shud not fall sick.. take care.. hope my comments helped you..
More Similar Talks
Top Babycare Talks