Parenting
Confused me!! Created by

Updated on Jun 30, 2015
Hi everyone.. I am a mommy to a 3year old girl. My daughter, while she loves to play alone is otherwise a very friendly child too. But when it comes to mixing with others I see that sometimes she gets carried away in the way other children around her behave and she loses her cool easily. In return she retaliates by hitting or pushing them. The slightest bit of teasing by another child leads her to raise her hand. I am immediate in reprimanding her for her behaviour. But I don't know why she reacts so! Also I see that other parents, when their children hit or push or tease, do not say anything to them. My husband feels that my anger towards my child in such situations and in front of others would bring negativity in her. But I get very hassled if she behaves wrong. Am I going wrong somewhere?!
Kindly
Login
or
Register
to post a comment. | Jun 30, 2015
Thank u all! | Jun 30, 2015
Hi binita bhatnagar I have done a lot of research on this and i have found that children behave like this mostly when they are tired, hungry, or out of insecurity, fear or frustration. The reason is at this age they are not so good in expressing themselves. For instance, If they are tired then most of the time they themselves don't know that they are tired and need rest. so they responds by biting, hitting or throwing a tantrum. During play or in school they feel insecure that they might get cornered by the classmate or a playmate. The best way to handle this situation is to talk to ur daughter when she is calm down but before she forgets the incident. I'm sure then she'd be able to express herself better and you can make her understand next time if it happens then how to go about it. And be patient, it's just a phase which is a part of child's development which will pass as she grow older. | Jun 30, 2015
Hi Binita! I appreciate the way u wanna evaluate yr behavior. This reflects on how much we MOms love our kids and there is concern hidden in even our scoldings. It is not good to harm other kids but I am sure the child is too small to understand this. U could explain the same by simply saying 'No baby, don't do this. The other child might get hurt '. U could be consistent in yr instructions whenever the same behavior is repeated and also give explanation for the same. Also please try and understand what makes yr child angry. U could help her in finding better way of expressing that she didn't like other kid's behavior without hurting him/her. U could appreciate for controlling her anger. Also it is advisable to avoid scolding the child in front of others as this can affect her self confidence and she might refrain from expressing self in front of others. Try and explain to the child when at home in a positive manner without scolding or reprimanding her. Hope this would help.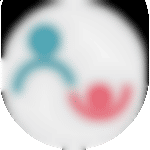 | Jun 30, 2015
Hi binita bhatnagar You may find this blog helpful- https://www.parentune.com/parent-blog/handling-aggression-in-children/198
More Similar Talks
Top Parenting Talks