Parenting
confused with the teaching n learning process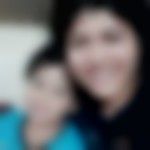 Created by

Updated on Nov 14, 2016
hi mommies, today one of our friend sent some pictures of her daughter who exactly same age as my son (19months) she was sitting on a high chair n eating with fork ....my husband suddenly said " see she is eating in her own n our son doesn't even at one place" . some how now I'm really confused I have not forced my son anything right now as I knw he will be studying all his life , he will be doing routine things everyday when he will grow up..... my son has a very nice eating n sleeping routine he is super active, he started making words n understands everything I say. but he is not yet potty trained(her daughter is potty trained), my son eats very well but I feed him n he keeps running or watches Tv while eating, .....so my question is am I late or am I doing something wrong by not teaching him how to potty , or eating or books like animals ,plants n fruits things.... I just want him to enjoy his few years as I knw he will be learning all these things gradually. but still I want to knw am I late should I teach him all this ...is this going to effect his learning process later?? (sorry for a long post)
Kindly
Login
or
Register
to post a comment.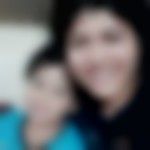 | Nov 15, 2016
ohh thanx for the recipe I'll make it | Nov 15, 2016
hey mansi their r many activities which u can try .. my favourite one is collage .. gv him papers to tare n then stick those colour paper on apple cut out or some other.. Make a family tree gv him few paper leaves and to stick apples too sand activity clay activity ziplock water activity. .. in which u can add colour n glitters fill lill water stars n tape it on flat surface.. so that he can do tracing u can prepare clay at home recipe s 1cup maida edible colour oil alum n 1n half cup water boil water add alum colour n oil remove it frm flame n add maida n mix fast to a thick dough remove it frm pan n and add bit oil n kneed well u can gv him different shapes. plastic knife to cut make a beeds frm dough n teach him to make necklace again u can kneed it can store it thus u can keep it for week too no harm even if he tries to eat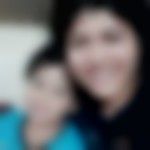 | Nov 15, 2016
ok I'll start from today only lets see how it goes . tell me some more activities fir him pls | Nov 15, 2016
ss absolutely dear he ll but still potty training is must by 2yr its gd for him .. as u might be knowing the time of pee n poo so carry him to washroom n if he does shushu n floor tell him to take mat or mop to clean trll him if u ll do here u hv to clean it tell wht he must n must not they know everything.... when u gv him watercolour introduce one colour for a week make him to say repetitively make him to say ...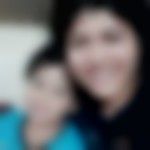 | Nov 15, 2016
hey Maheshu tell me some more games or learning stuff (which is not messy) I wud love him to play with colours n water colours but his father will not be able to sleep in the night if he will see so much mess hehehe some games whr he can play on his own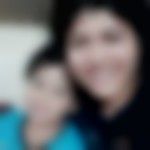 | Nov 15, 2016
hi Maheshu how ru..... my trip was wonderful Ram behaved sooo well beyond my imagination he loves being outside. was just not eating anything so he was on formula only. yaa ur right we sud not compare. abt other training he does all he paints, he plays with blocks etc... somehow I have not tried water colour which I'll buy today. abt potty training I was thinking g to wait for him to talk onces he will start taking he will tell us I guess.... what do u say?? | Nov 14, 2016
hi mansi how was ur trip hope u enjoyed n hd grt tym with ur son. so coming to ur question its ok mansi any how kids ll learn everything but as a curious mothers we always compare our kids with other we know its not gd but still we do beacuse we dont want our child to be left behind.. its never early or late its just a matter of grasping n understanding capacity of a child .. when u start to teach him something new in an interesting way they ll learn fast n when u start at early stage it really help them to stimulate their brain n their grasping power will increase. . I started with my daughter when she was 10 month as a teacher I realised tht my daughter is bit hyperactive she becomes bore soon.. she can't stick to one thing for long tym so I sarted with animals charts n coloring work I use to gv her water colours which s really gd activity for kids which teach them to sit at one place .. I use to stick white charts on the floor n walls for her painting work ..n potty training is a toughest task for mommies which we hv to teach them as early as possible .. mine was trained by 1yr.. so now if u ll start with ur son surely he ll learn to sit at one place as u said u hv to run around to feed him even I do sometimes uffff.. so start ur new work dont force him for any thing but try to teach him by play way method... oops It went very long .....
More Similar Talks