Parenting
CONFUSED,CONCERNED & COMPLETELY CLUELESS Created by Updated on Dec 17, 2017
my 2. 7 yrs old kid is diagnosed with High Risk of ASD. He doesn't speak sensible yet. Lost in his own world of TV cartoons or indoor/ outdoor games that require a good asthetic skill. poor eye contact & Hyperactivity. After a long maternity break of 2. 5 yrs ,I was about to start for the 2nd innings of my career. Just some couples of days before my joining, I confronted with the shock of my child's prevailing condition. I was selected in almost three of the four organisations ,I applied for. Two more interviews were in the pipeline. Without wasting a day ,me & my hubby rushed to our hometown to our parents for their advice & support. I am in dilemma now ,completely confused, concerned & clueless.
Kindly
Login
or
Register
to post a comment.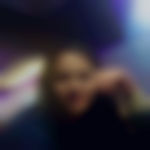 | Dec 20, 2017
Dr Reetika Inderjeet Juneja
Surya Kumari Singh yes dear, I have read your another post. Congratulations for that. . Do take care of baby. Don't worry about speech he will learn to speak properly. Just try to limit his screen time and spend time with him. | Dec 20, 2017
Thnks Dr. Reetika ! I got my child rediagnosed with an expert having an experience of almost 30 yrs. She declared my child as all fine n normal. I have brought him to my hometown. Here there are n no. of pampering hands n experienced elders who are guiding me too. My son is very happy, comfortable n has started responding to every1. There are kids aged between 4 & 6 & he is njoying with them a lot. The only problem he faced was ,lack of interaction by me ( I used to have only need based Interaction with him), social circle n exposure to animated graphics like cartoons on TV & cellphone. We have restricted the use of cellphones n TV to just once n that too for 1 hr every day. He is now engaged with n no. of learning toys & outdoor games. He is all fine n njoying his new routine with his entire family members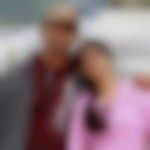 | Dec 20, 2017
Mm mm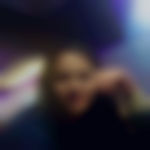 | Dec 20, 2017
Dr Reetika Inderjeet Juneja
Hi Surya Kumari Singh . Firstly don't panic dear. Just stay Calm and this time your son should be your utmost priority as such babies are called as special babies and they need spacial care. Don't think of leaving him to your parents and start working as this will not work. He needs you and your love now. To make him more social I would suggest you to go for speech therapy so that he can start speaking properly. Go for Occupational therapy they will train him how to do daily chores and make him more social. This is something that needs patience and your peace of mind. There are schools especially running for such kids you can enroll your child in one such school if you want where he can meet other children like him. Meeting them he will start developing properly. | Dec 17, 2017
hi Surya Kumari Singh ! this should be completely and solely yr and yr Hubby's decision. however I can just say change of place or staying away from parents might further push him in the doldrums. he needs organized, scheduled , life with a set routine, lot of Attention , love and care which grandparents at this age might not give.. also tv and cartoon could be responsible for further damage.. it's advisable to do structured activities with the child , play with him, spend exclusive time with him as well as take help of speech therapist.. and a counselor who would guide u with his IEP.
More Similar Talks
Top Parenting Talks