Health
constant runny nose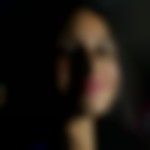 Created by

Updated on Sep 25, 2013
My 9 month old daughter has a constant cold & runny nose, I've given her all sorts of antibiotics & other medicines ( as prescribed by the doctor) but nothing helped.. its been over a month now. Also she is teething. I have stopped the medicines now & resorted to home remedies, doctors say this is due to the change in weather & she is okay Just wanted to know if there is anything else i should do to get rid of the runny nose. Thanks
Kindly
Login
or
Register
to post a comment.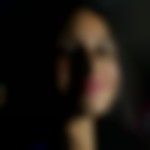 | Sep 26, 2013
Thanks pratibha, i also believe that grandmas remedies are the best, im doing the fermentation plus giving her juice of ajwain leaves .. did not try the saline drops as my mom advised against it.. going to meet ayurvedic doc this week ..hope my baby gets some relief soon.. thanks to you and all the other fellow parents for your time and advise. God bless!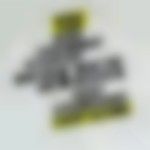 | Sep 26, 2013
Hi Neha, I am mother of 10 month old baby. I totally understand where you come from w. r. to your childs health issue. After trying allopathy, homeopathy medicine finally only ayurveda worked on my boy who was having continuous cough, cold,etc for one month. As per my ayurveda doctor's advice I gave little bit of dry ginger powder mixed with honey once a day. Then I had to give take a hot fermentations on his chest with a thick cloth by making it hot on a thick tawaa(PLEASE NOTE THAT THIS HAS TO BE DONE WITH EXTREME CAUTION). Why this has to be done is that if the baby's mucus which stays inside the body will dry on and go away if if does not go out of the body. Hence the cold stays for a very long time. Do not give bath for a few days but you can wipe the baby or give towel bath. If you are breast feeding kindly do not consume curd, tomatoes or anything cold that may pass on to the child. Give any solid food within 30 minutes of preparation. As per her advice I did not even put any saline drops in the nose. THE BEST BET WOULD BE FOR YOU TO SHOW YOUR BABY TO A GOOD AYURVEDA DOCTOR. Honestly I have tried quiet a lot of things with my eldest son 6 years old who still has frequent respiratory problem, after trying all kinds of medication, trust me NATURE'S / GRANDMA'S REMEDIES ARE THE BEST AND CURABLE. Atleast it is working for my kids now, kindly understand the child's body type and treat it accordingly and nourish the child to build its IMMUNITY LEVEL STRONGLY. Hope this helped and would be glad if your baby recovers from the cold that bothers all mothers. You take care and be stress free, the most important energy you pass on to your precious baby. | Sep 25, 2013
Dear Neha. I do not think giving antibiotics or strong medication could help clear up your baby's cold. Medicines, on the other hand, could supress the bacteria or would not be effective if it is a virus causing the runny nose. It should usually clear up on its own. Take her in a steamy room (let the shower/tap in the bathroom on with the hot water running so that steam develops) and sit with her for 15 mins. This helps clearing up any congestion. Keep cleaning her nose with a tissue and wash your hands and her little hands as often as possible to prevent germs from spreading. Lastly, do watch out for fever or change in colour of the nose mucous. Green, thick mucous is a sign of an infection and would need medical attention. Hope she feels better soon :)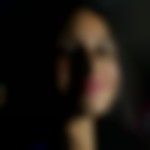 | Sep 25, 2013
Hi Shikha.. shall try these tips especially the saline water.. thanks for your advise. | Sep 25, 2013
Dear Parent ! Runny nose is quite a common phenomena found in children who are teething. It is advisable pls Try rubbing the gums with honey, massaging baby's head with any oil which suits the baby. U cud put saline water made at home one or two drops in each nostrils two to three times in a day which would make child sneeze n all the mucus would come out. It can be made by adding a pinch of salt in lukewarm water n with the help of a dropper u cud put 2 drops in each nostril. Please check the temperature of water before putting. N please be careful to avoid it going into eyes, mouth or ears. It is safe and has no side effects n should serve the purpose. | Sep 25, 2013
Hi... for running nose... put one drop in each nostril of almond oil in the night after she sleeps.
More Similar Talks
Top Health Talks