Health
Constipation Issues Created by Updated on Jun 12, 2013
My daughter has completed 6 months on the 09/06/2013, i have changed her formula to Lactogen2 as she dosent like Nan, as a result she has been constipating, the motion has been very hard and she faces difficulities while passing motions, it has been 2 days i have faced this issue and looking for some home remedies for it.
Kindly
Login
or
Register
to post a comment.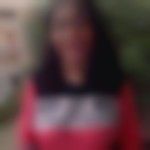 | Sep 09, 2015
@Ruchita, Hi, Weight of your daughter is on lower side. You may try the ideas given in the blog. Make her have meals with you and the family. If her paediatrician has adviced her multivitamins, he must have felt the need to do so, then you must give her those, for the prescribed period of time. For weight increasing suggestion you may put your query at the nutrition corner. | Jun 13, 2013
Thank you so much everyone for all the help, i fed her will mashed papaya today and it got tummy well cleared, its a blessing to be a part of parentune :) :) | Jun 13, 2013
Constipation also occurs in babies when they r underfed. As ur baby is 6 months old u can try with top feed like moong dal rice khichri, apple juice as mentioned by pro parents, papaya etc. | Jun 12, 2013
Diluted apple or even prune juice helps with constipation. It has worked for my children when they were babies. I know of other moms do this too. | Jun 12, 2013
Thank you so much i will surely try, but from wat i know apple has iron which may causes constipation please correct me if i am wrong. | Jun 12, 2013
hey, mashed papaya also helps in clearing baby's tummy. | Jun 12, 2013
Hi Michelle. It will take sometime for your child to get used to the new formula. This is very normal. Babies may either get constipated or have an upset tummy. You could give her some apple juice to help with the constipation. A few teaspoons throughout the day will help. Hope she feels better soon.
More Similar Talks
Top Health Talks