Health
constipation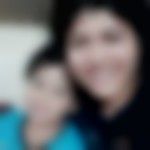 Created by Updated on Oct 19, 2016
hi my son is 18months old. he eats well n he eats everything which is made at home but these days he is constipated.... he use to poop everyday from the day of birth but now he poops in two days sometimes , n hard n pebbles types poop. pls suggest some home remedies
Kindly
Login
or
Register
to post a comment.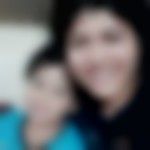 | Jan 10, 2017
see way happen he was constipated he use to poo daily but it was hard n pabbles like sometime there is blood also co of pressure so I gave him onces n he pooped two three times that day n after that he was fine.... so next week I gave him as a remedie but he is fine after that no hard poop so I guess it's coz of that can't say but he is ok.... see u try first n see if it lo doesn't poop everyday.... u can give twice a week also.... n brand doesn't matter I went to a medical shop n asked for Castrol oil n gave | Jan 10, 2017
Thank you mansi.. One more thing dear after giving caster oil does ur lo poo daily,? And which brand caster oil is best.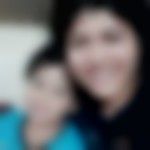 | Jan 09, 2017
yes Neha I give him Castrol oil onces a week or if required twice also .....it's soo effective u can also try but remember to use diaper hahaha otherwise uff.... after this remedies ur baby will poop after two three hours all will be clear. n obviously giving fiber n lots of water n fluids obviously helps | Jan 09, 2017
Hi mansi... Have u tried the above mentioned solutions?? My daughter is also suffering from constipation I also wondering something for her. | Oct 24, 2016
most welcome dear.. good to hear tht he eats everything when he take fruits then I m sure their s no need of juice.. but make sure he drinks water lot none more thing try to avoid ABC foods some time it also creat constipation problems n mostly bananas make sure whether its ok with him because for my daughter banana, apple, biscuits creats constipation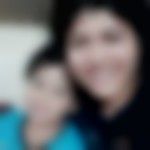 | Oct 24, 2016
thanx a lot guys ur real gems mmuuahh for all the suggestions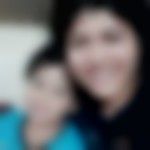 | Oct 24, 2016
mahshu he eats really well it's just coz of constipation he is a bit fussy... he eats fruits, veggies,eggs,.... I don't give juices right now as he eats fruits so I avoid juices otherwise he is not at all a fussy eater. but thanx a lot for all the suggestions they will help me in future also | Oct 24, 2016
ya as u said it not easy to introduce some thing new suddenly to kids but u can try to make a habit daily along with him u also take when he sees u drinking it surely he ll be encourage to do the same thing | Oct 24, 2016
castor oil which v say as erandi tel u can get it frm medical shop which ll be pure n clear too | Oct 24, 2016
You can give ajwain water or ajwain daily . it will also clears everything and gives proper digestion | Oct 24, 2016
Hi Mansi, yes castor oil only we do give in that way. or you can mix it with the milk and give (i cup of milk to 1 spoon castor oil) or directly also you can give.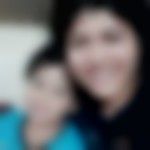 | Oct 24, 2016
hi mahshu pls tell me ur talking. g abt Castro oil ....right??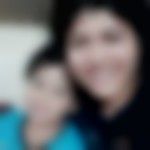 | Oct 24, 2016
hi he is just 18 months I don't knw if he will drink hot water or not n it's not even sure that he takes water after he woke up sometimes he drink sometime he doesn't that's the problem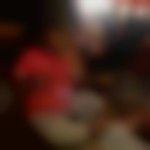 | Oct 24, 2016
Hi, u can give him daily one banana or papaya it will help him to poop easily nd give him a hot water everyday morning really it will help him..... | Oct 23, 2016
very helpful thanks please suggest me from where get prunes and castor.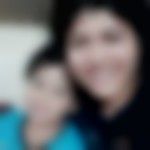 | Oct 23, 2016
thanx maheshu this seems easy.... when baby is constipated it's very difficult to feed him anything that's also a problem.... I'll surely do this one | Oct 23, 2016
hi I know its very tough to manage di et for kids even if we r careful still v hv to face such things as all friends suggested u can try n it ll gv u gd result.. u can follow one more thing as this s our oldest way to sort out such issues take one table spoon of warm castor n give ur son early morning in empty stomach weekly once or at least once in 15 day surely he ll be free from this problem n I assure u it wont gv any side effects he ll go to loo for 2 or 3 tyms morning gv him warm water n at night bit hot. . | Oct 23, 2016
Hi, make sure u include a bowl of soup / juice almost daily along with other food. Also try to include curd every day U can give juice such as orange juice, apple juice, prunes juice, soaked dry grapes Fruits such as pears and papaya Try Ajwan water also Apply castor oil on lower abdomen..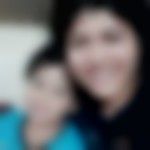 | Oct 23, 2016
thank u everyone I'll try some of the tips for sure | Oct 23, 2016
give satiric fruits....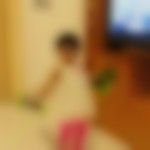 | Oct 23, 2016
prunes works the best. take 2-3 prunes , remove seeds and boil it with little water(to make a paste). after its cooled, blend it and feed. you'll get faster results. | Oct 23, 2016
soak raisins overnight in water and give tat water to him in the morning.. it wil ease constipation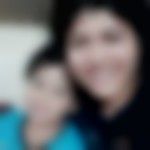 | Oct 19, 2016
ok will give papaya | Oct 19, 2016
Hi Mansi, Even papaya is good for constipation try it out. | Oct 19, 2016
check his water intake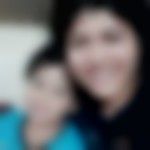 | Oct 19, 2016
ok | Oct 19, 2016
try banana... it will help.
More Similar Talks
Top Health Talks