Parenting
continous passing of motiond Created by

Updated on Sep 13, 2013
My daughter is 9 months now and since the last 3 days she has been passing motions 4 to 5 times a day, it isnt watery nor is it too hard however she would only pass motions once a day and rarely twice but never more then dat... now dat she has been passing it 4 to five times is getting me quite worried is there a some problem that needs attention??
Kindly
Login
or
Register
to post a comment. | Sep 17, 2013
Thank you so much for adding the personal touch by asking how is Pahal doing instead of your baby.. it bought a smile on my face.. she is doing ok as motions issue has been in control like Shikha said it could be because of teething, however how she has been facing issues with cold as there is alot of cough accumalated home remedies and nebulizer isnt showing any results hence on allopathy right now.. continous change in climatic conditions in mumbai is adding to the misery, I have been checking all possible blogs on parrntune n trying some remedies.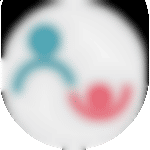 | Sep 14, 2013
Hi Michelle! how's pahal doing now? hope she's better. pls take care | Sep 14, 2013
Hi again! It could be due to teething too. | Sep 13, 2013
Hi Michelle! As long as stools are non watery, with no colour change such as greenish, yellowish, frothy, with bloating, cramps, or vomitting or with mucus discharge accompanied with fever it is not a cause of worry. It could be due to change in diet pattern, or increase in no. Of feeds or addition of solid food. These changes in frequency, texture and size are quite normal. If still u feel it needs attention u cud go in for stool test. | Sep 13, 2013
So with her sometimes its usually while she is eating something and sometimes a few hours after she eats.. speaking to you guys gives me alot of relief.. will observe her for a day or 2 and if continues will get her checked. Thank you so much guys!! | Sep 13, 2013
Hi... as per pediatric... motion 4-5 times in a day absolutely fine... yes it shud nt be immediately after eating food. If child does motion 2hrs after eating... tht is also fine within two hrs food gets digest... recently my son(3. 8yrs) faced same problem. if u see some other problem better to visit doc once. | Sep 13, 2013
Dear Michelle, this could be due to some stomach bug. If you dont see a change or she seems ill, loses appetite, then please check with the doctor. My son used to constantly pass motion atleast every 1. 5-2hours from birth and until 6 weeks of age. Even after that, his average is 3 times a day. He is 18 months old now and still poops more than normal. I, too was wondering if this is something to be worried about. What I would suggest is keep her hydrated and check with the doctor just to rule out any kind of stomach bug. Take care. | Sep 13, 2013
I read the blog but it dosent answer my question, my daughter dosent feel dehydrated because she consumes alot of water the concern is she dosent pass motions in one go but 5l4 to 5 times a day, not sure if its normal for a 9 month old to pass motions so many times in a day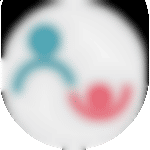 | Sep 13, 2013
Hi michelle. You may like to read this blog to know more about dehydration in children and symptoms(copy paste the link in your browser) - https://www.parentune.com/parent-blog/dehydration-in-children/212
More Similar Talks