Babycare
continuous coughing Created by

Updated on Nov 09, 2016
Need your help mommies, my 3. 5 year old coughing continuously non stop .. These two days, just non stop, she can't sleep, it increases while lying down.. Her doctor prescribed ventorlin syrup for 5 days, but no improvement. Very much worried.. She vomited once , out of coughing yesterday night on bed.. Please shed some lights, thanks a lot.
Kindly
Login
or
Register
to post a comment. | Aug 04, 2017
Hello Ganga. Immunity is the key you could try and build it in the early on years. Such old coughing is an outcome of deferred low immunity. http://amzn.to/2wcYzDN | Nov 25, 2016
u can buy sukku from provisional shop ...heat milk and make the sukku into pieces and add litter bit with hot milk with pepper . this make ur child free from cough for sure... I do this very often for my 3. 2 year old boy... it works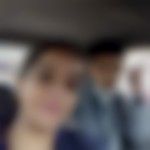 | Nov 15, 2016
just give your kid a mixture of sitopladi and tankan bhasm which is available in chemist shop easily. 1/4tablespoon of sitopladi churna and pinch of tankan bhasm with half spoon of honey twice a day morning and night. do this for two months regularly. cough n cold 100percent will go. i have done this for my kid too.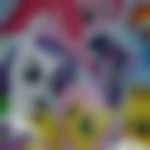 | Nov 12, 2016
this can be viral cough which Ll come dwn itself in 5 days time but of course doctor Ll prescribe something that can only calm it dwn .but if u feel she is not getting better or its reoccurring every few times then better show ur child to a child pulmonaligist. coz my daughter also has the same problem of coughing in winter when the dry air starts .it's basically cold allergy which stresses on dry nose breathing .saline drops help a lot 2 drops in each nostril 6 to 7 times a day is also harmless .it's just salt water .I hope ur child gets better soon but dnt ignore as it can coz asthma in future if nt taken care on time .all the best . | Nov 12, 2016
Vicks on the chest, back and feet with socks on. Works wonders for cold and congestion. Also you may investing in a humidifier. The winter air is dry and easily irritates the nostrils and throat. A humidifier will moisten the air and reduce the irritation.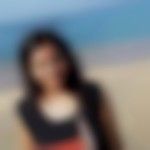 | Nov 11, 2016
Nebuliser. .is best n pls don't apply vicks. .steam is also good... n keep baby warm.... | Nov 11, 2016
A pinch of turmeric in milk is a wonderful remedy. Its an anti-biotic as well as anti-allergic. make sure you strain the milk after adding turmeric powder as it may have few fibers. Always works with both my kids. Other than this I giv them madhuvani which helps relieve cough. For a 3. 5 just a tip of spoon qty would be sufficient. It is a little spicy do I give it along with chavanprash. they are very fond of eating chavanprash. While boiling the entire milk I add few tulsi leaves , so that whenever it ised for kids , it doesn't add to their cough. Otherwise adding separately and boiling is not always possible. You can even consult a homeopathy doctor. | Nov 11, 2016
best way nebulaes her it feel her better... and heat some sarso(mustard)oil and one single garlic and rub on her chest. give her jaggery,tulsi,ginger make kadha give one tablespoon three time ....it give relief. | Nov 11, 2016
give her meliore and azee 200 syrup twice a day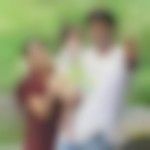 | Nov 11, 2016
"Toothsiya syrup" hamdard brand if u are getting , else of any brand . 4 ml twice a day. one of the best medicine.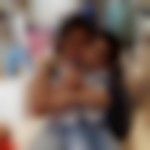 | Nov 11, 2016
hey nebulising is d best option... nebulise twice or day... u can apply vicks while sleeping also can give seka of ajwain or chana dal....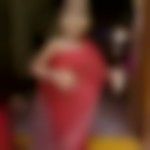 | Nov 11, 2016
Hi Ganga, I have a highly allergic son. I have been there in your shoes several times. It will be so frustrating to see our kid suffering and we could do nothing. :( ... The cough is a mix of allergy and acid reflux. using something to help gut digestion while we giving the allergic medication works better in this condition. Morning and evening Ginger lemon tea gave an awesome result with my sons condition. Strepsil brand has ginger lemon chewable. once you see the positive results you can make your own ginger candies so that the healing mix will be handy when ever you need. I hope this helps. Sangeeta Muddapu, INHC, AADP | Nov 11, 2016
u take 2 betal leaves warm it on heat then mash it with fingers to remove its juice in a teaspoon to tht add 1 or 2 cloves powdered n pinch of salt give this mixture before going to bed. its taste really good children's have it without any problem this is very old home redemy for cough try it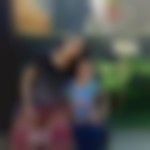 | Nov 11, 2016
1 tb spoon adulsa works | Nov 11, 2016
nebulization of astaline or duolin will help you surely.. every time im doing this to my son... our pediatrician prescribes this only... | Nov 11, 2016
please add a pinch of turmeric powder in the milk and give her ..it acts as antibacterial and help to reduce cold and cough. | Nov 11, 2016
if she has no fever than she has cold allergy. . give her anti allergy like cz3. my 4 yr daughter had same problem. than doctor gave her anti allergy | Nov 11, 2016
hi,give her mixture of cinnamon powder a pinch n half spoon honey.. this will help her in coughing n feel relief..... and also u can try giving her turmeric milk in night which also helps..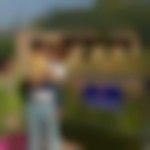 | Nov 11, 2016
give her plain water steam thrice a day,and apply some Vicks or jhandu bam on her feet and toes,chest ,at her back and finger nails while she sleep . after taking steam try to make her sleep and cover her from head to toes at least for half an hour. and give her a 1 tea spoon honey,but don't give water for atleast 15-20 min. . | Nov 11, 2016
take 10tulsi leaves,little bit ginger and 1beetel leaves. boil with cup of water. it will reduced half the quantity. mix with honey. | Nov 11, 2016
for immediate relief from cough try sitopaladi churna with honey... it works wonders | Nov 10, 2016
yes ,nebulizer is the best way to loose mucus n stop coughing, please ask ur doctor which medicine u have to put in nebulizer. n nebulizer is far better then coughing syrup,n go for honey n ginger juice,it will help a lot or honey n turmeric. hope she will get well soon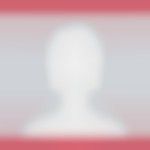 | Nov 09, 2016
hi Ganga.. nabulise her 2-3 times with mild respules like levolin or consult ur doc for other respules | Nov 09, 2016
thanks guys.. I nebulized now.. will give honey with pepper | Nov 09, 2016
hello... pl try dis pinch of powdered black pepper with honey. or ginger juice with honey... it really works.... i have tried... | Nov 09, 2016
since she has been coughing continuously she might need bronchodilator. please consult your doc regarding the same and get her nebulized asap to help her get relief from discomfort. | Nov 09, 2016
thank you. nebulize with plain water or Vicks? | Nov 09, 2016
hi Ganga! please get her nebulized immediately. she will get immediate relief.
More Similar Talks