Parenting
Cot sleeping Created by

Updated on Jan 04, 2013
As much as I would love to co-sleep with my 10 month old daughter,it's not the most practical sleeping arrangement. She keeps waking up when she's in her cot(sometimes I pat her back to sleep only to be woken up few hours later) but sleeps through the night if sleeping next to me, which i enticingly give in to most of the time & as a result poor hubby gets kicked out of his own bed!! So, How do I get her to sleep in her cot comfortably?
Kindly
Login
or
Register
to post a comment. | Jan 10, 2013
I know some parents who have kept their children in a separate room from birth. In our case, we tried it with my almost 4 year old last year. It did not help though. She is at a stage where every little thing can get spooky and scary. So she is back in our room! You could try with your child once she starts sleeping through the night. If you see she settles well in a separate room, then great. But I guess it depends on the child, his/her sleep habits and also the age. | Jan 10, 2013
Thanks Anurima, while we are at the subject of sleeping, when do you think is the best time for kids to move in their own room? I know it's kind of a personal choice but would still like everybody's views on it. | Jan 10, 2013
Hi Nitika. We are programmed to instinctively carry and cuddle our children when crying. My daughter did the same thing-once she learnt to stand up, she would stand and cry. It broke my heart! But what I learnt over time is that picking them up each time does not help them to settle down. What I did was make her lay down, pat her back and told her that its time to go to sleep. I did this each time she stood up and cried, even in the middle of the night. It took a few nights of her crying in her cot and me crying outside the room, but it paid off. She got the message soon and one fine evening went to sleep within minutes after I left her in her cot. She was of the similar age as your daughter is now. The key is to go in a gap of maybe 5 to 10 mins, only if she is crying and do the exact same thing without being tempted to pick her up. Hope this works for you. Good luck. | Jan 09, 2013
Aashna-I do agree with setting routine & having consistency, but when baby's ill is it best to let her sleep in her cot or have her with me but back in cot as soon as she's better. I think it's become such an automated response from me that half of the time I don't even realise that I've picked her up & she's next to me,until I get a kick in my stomach!lol | Jan 09, 2013
Anurima,when I try to leave the room she either sits/stands up in her cot or starts wailing!and then I have to pick up to calm her down. what should I do in this situation? | Jan 09, 2013
Thank you everyone,some great suggestions here. | Jan 09, 2013
Hi Darshita. You may try the suggestions above. Any break in a baby's routine, such as illness or holidays may throw off their entire schedule. Since your baby discovered the comfort of sleeping next to you, why would he want to sleep by himself? :) But we need to consistent with little children. You may try resuming his normal routine. However, the key is to be consistent. Children take very well to a routine, it gives them comfort in knowing what to expect next. Good luck. | Jan 08, 2013
Hi... Good tips. My 8th month old boy also is facing the same problem. Initially he used to sleep through the night. Last whole week I was out of town whr I did not have his cot so used to make him sleep with me on the bed. Now after coming back, he just refuses to sleep on his own and keeps waking up in the cot. He gets up twice in the night now. Lets see... I too would try some of the above mentioned tips. Hope it works. | Jan 07, 2013
Great tips here. What I did when my child was younger was to have his cot in our room, lie down with him till he was fast asleep, put a pillow next to him so he feels I am still there - much like what Bhavna has mentioned - He did wake up in the initial few days, but then we all got used to it.. | Jan 07, 2013
Hey nitika ! the above mentioned tips are all great but there is a trick that used to work with my daughter, i would put one of my t-shirts that i had worn during the day on a pillow and put it next to my baby girl, i think it was the smell that would unconsciously make her feel that i was next to her the whole time ... you could try, it might just work... :-) | Jan 06, 2013
Hi , you can also try to get your child attracted to his/ her bed by using bed spreads or pillow with their favourite cartoon character or any soft toys placed on the bed.. so that they can play with it for sometime before going to sleep !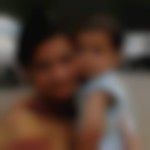 | Jan 05, 2013
Right now our arrangement is what Anurima has suggested, we have his bed close to ours and he goes to sleep on that. Sometimes in the middle of the night, he creeps in to ours. Although its a pain to wake up and put him back to his bed, we try to do that. I would encourage you to start the process early and keep at it. Perseverance and patience are the key to success. Good luck!!!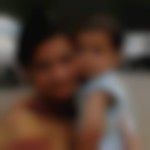 | Jan 05, 2013
Hi Nikita, It's great that you are starting early. I am actually guilty of giving in to the "we both sleep well so lets just continue with the co-sleeping arrangement". Now my son is 3 years old and we are still figuring a way out to get him to sleep separately. | Jan 04, 2013
Hi Nikita. I had the same issue with my daughter when she was a baby. She seemed to sleep better when on our bed and would keep waking up when in her cot. I tried a few things which I could recommend. Firstly you may try to bring to cot closer to your side of the bed and lay her down in her cot to sleep. If she wakes up, you can pat her without picking her up. You may continue with this for a few nights and then move the cot to its original place. When putting her to bed for the night, you may leave her on her cot awake, pat her and go away only to check on her after 5 minutes. Each time you go in to check on her, please try not to pick her up, just patting,rubbing her tummy or whatever works for her to settle down, is best. She may be upset, but in a few nights she will gradually learn to fall asleep by her self and will do so even when she wakes up in the middle of the night. I have a 10 month old boy now and tried teaching him to self soothe at the age of 7 months. It did not take long and now he goes back to sleep on his own even if he wakes up in between. Hope this helps.
More Similar Talks
Top Parenting Talks