Health
Cough and cold Created by

Updated on May 21, 2013
Dear fellow mothers My daughter is sufferinf from severe cough for last 5 days, giving her meds and tried nebulization also, but not much improvemnt. She is not eating anything for last 3 days and whatever little goes in she vomits out while coughing. Any suggestions. I am very tensed. she has lost 500 gms in 4 days
Kindly
Login
or
Register
to post a comment. | Nov 25, 2015
Give her pinappl juice homemade only before 12 in noon for 5 day | May 23, 2013
Yes Anurima, she is much better now. Thanx to all fellow mothers | May 22, 2013
Hi Deepti. Vicks helps to break down the mucous thereby making it easier to be expelled (through cough). It does help for sure especially during congestion. Hope your daughter is feeling better. Such wonderful remedies have been suggested here :) | May 22, 2013
The tips seem to be really useful. I do would like to try them as my going to be three year old son suffers from flem all the time, catches viral and falls sick. The problem aggravates when he vomits and rejects food. This is quite perpetual in Dubai ....I have heard. I am sure these tips would prove handy and useful. Thanks to all the parents.... arunima, asha, Komal, Shikha and am. | May 22, 2013
Thanx all, really helpful tips. | May 22, 2013
Hey Deepti, I have tried this medicine (homemade) on my kids . It is very effective. Mix one spoon of ginger juice and few drops of tulsi leaves juice with one spoon of honey and 1/4 spoon turmeric powder. Mix all well and heat for few seconds. Give this mixture one full tea spoon twice or thrice. It is very effective and cures cough within 3 to 4 days.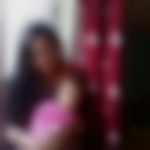 | May 21, 2013
hi deepti,give your daughter sitopaladi its an ayurvedic churna from baidyanath, u can get it in any medical store.. take a pinch of this churna and little bit of honey just a pinch and make her have it 3 times a day.. its really gud and cureable herb.. also i had given my son 3 drops of baby brandy at night before sleep.. next morning he woke up fresh. hope these helps | May 21, 2013
Thanx Anurima and shikha, does vicks helps curing cough also or its only for symptomatic relief. | May 21, 2013
Hey Deepti, vicks rubbed onto the feet at night really helped with my kids. It gives some relief from the cough when they sleep. My daughter still catches a cold very easily and every time her cough lingers on. It gets easier for them as they grow too, it is up to the age of 3 years that is the most difficult. You could try the home remedies suggested by the other parents. You could also try making her inhale steam (sitting in a steamy bathroom with the hot shower running. This will open up the congestion and give her some relief. Hope she recovers soon. Take care. | May 21, 2013
For cough u can try one two drops of ginger juice n mix it with honey. It shd help. Or u can make a herbal tea in which u Can put tulsi leaves, one seed of black cardamom, fennel, ginger, n sugar n salt n add lil milk it becomes a gud tea. | May 21, 2013
one more thing dont use milk or any other dairy milk as it enhances cough. | May 21, 2013
yes... thts true... i was abt to write the same... but dont use much vicks... u can use vicks during the night if child coughing continuosly. I can give u one more remedy... i dont how will u take it.... a south indian lady suggested me... take 2 bettel leaves (paan ka patta) clean it and apply vicks on it... put one on the chest and another one in the back of the child for 15 mins. Bettle leaf is quite hot it helps to melt down the cough and it comes out either from mouth or stool. Trust me it really works. Do it once in a day in summers(night). can google it. | May 21, 2013
Thanx A M, I am trying to get her eat sumthng, I had one more query,I have read on internet that applying vicks on sole of feet and then socks helps a lot. Any idea about that. | May 21, 2013
show her some of her favorite cartoons and try to feed her all fruits and pediasure... | May 21, 2013
keep on giving her water... if possible glucose water.. it help s to remain energy. Give her Pediasure mix in water, it will give her energy and keep her contented. I had faced same problem last yr and my son lost 3kgs in 2 months.. and he never recovered. I mean he is gaining weight but looks very weak. Give her some different things to eat.. give her bread jam (pineapple, stawberry jam, Can buy fresh pineapple, very sweet mango... it really change tongue taste as well) afer having so many medicine child doesnt feel like eating specially normal food. Just to change taste I used to give a small peice of chocolates to my son... after a day he started eating. Rest... I believe you shud continue with the medicine.
More Similar Talks
Top Health Talks