Health
cough during sleep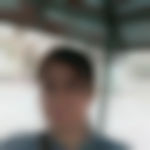 Created by

Updated on Mar 06, 2017
hi, my son is 3 .3 years old, he only coughs while sleeping whether it is during day time nap or at night ? this happens mostly during seasonal change. pls suggest some remedy for it...
Kindly
Login
or
Register
to post a comment. | Mar 06, 2017
Hi Surbhi, I always prefer the natural medicine for kids. Please try Ginger (Juice extracted from Ginger) with Honey. It will work like a Magic. This is for everyone who has cough. When you realize that you or kids got cough, extract juice from 1 or 2 inch ginger, filter the juice, add equal amount of Honey and give 1 spoon in the morning and one spoon in the night. You can give even 4 times a day. This remedy will work for adults too. This do work for my kids all the time. I did suffer a lot before I found this remedy out. I use to give bottles and bottles of cough syrup to my kids which never helped. This Ginger + Honey has lot other good effects too. This mixture is a natural blood purifier. Which everyone needs at a regular interval. And this will keep kids healthy without falling sick very frequently. Please try this and let me know if it works for you! Take care and all the best! Note: Cough will be cured in 3 or max 4 days. Please stop the medicine after getting well. Because ginger will heat up the body. So it is not good to take it continuously ! | Mar 06, 2017
Surbhi If possible avoid that , or u could give a gap between milk and sleep. also u could get antacids prescribed by doc which should help him in digestion and keep acidity at bay.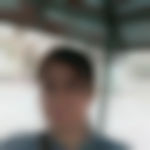 | Mar 06, 2017
thank you shikha for ur valuable feedback, actually he is in a habit of drinking milk before going to bed. moreover, as a baby he had always a tendency of getting colic.... | Mar 06, 2017
hi Surbhi, kids are the easy prey of changing weather so take precautions. keep you baby warm. Add a pinch of hing in his food, massage his chest, back and sole with luke warm mustered oil luke warm mustered oil and roasted garlic. you can give a spoon of ginger juice mixed with honey. once get checked with doctor also. | Mar 06, 2017
Hi Surbhi Mehan ! this could be due to acidity. make sure u don't give him foods which are acidic in nature for instance chips, juices, processed foods, sugary foods , protein rich diet, cheese etc. also please ensure there is gap of good 2 hours between dinner and bedtime. avoid giving him milk before sleeping. u could give him curd at room temperature instead. avoid giving heavy 3 meals (lunch / dinner and breakfast) rather serve small frequent 4/5 meals ( light breakfast, fruits/ lunch/ light healthy nutritious snacks such as poha, upma, vermicelli with loads of veggies and finally light dinner. also please note is there any particular food item in his diet which causes acidity and avoid giving that . hope this helps!
More Similar Talks