Parenting
cough n cold

Created by

Updated on Sep 24, 2016
my 5 months old son got cough and cold, I gave drops from doctor but still he is coughing.. he is coughing very loudly.. wen will the cough stop.. pls help me Mom's!!!!
Kindly
Login
or
Register
to post a comment. | Sep 26, 2016
after 4 days ..I went to doctor for my 4month old daughter. He said its due to weather change and asked to continue the saline drops.. he said no other medicatio required and it will go off in 2-3days ..now I am giving Tulasi drops (2-3)mixed with honey.. and the cold is coming down slowly... | Sep 26, 2016
try 2 drops ginger juice home made n honey 2 -3 drops togethrr at night bt do give sugar water immediately after that as ginger us spicy si baby cries .....with sugar water baby will feel better .....u tried it ...n cover baby ears to avoid cold n cough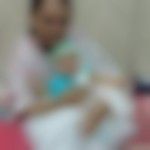 | Sep 25, 2016
Also if you or sumone elderly is confident enough; you can give ajwain dhuni to the baby.... have been doing this for my baby n she's feeling so much better... her cough gets thin n it comes out from the nose n potty... after bathing the baby wipe him clean n burn a coconut cover(brown one) on the gas, once its burnt, take it in a plate, then put ajwain on it.... give that steam to the baby.... do it continuously for a week n see the difference yourself.... Also if your child gets cough n cold often give him flu vaccine.... consult your pediatrician.... hope he gets well soon | Sep 25, 2016
plz don't use Vicks as it is very dangerous.. initially it gives relief by cough will cm back n 10 time more.. make powder of 1 jaiphal nutmeg.. n mix 1/4 of powder with 1/2 spoon of honey.. give it before going to sleep.. very effective.. cn give it at afternoon too.. tried n tested on my both kids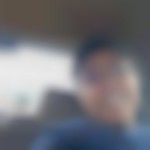 | Sep 25, 2016
hi I give steam inhalation using vapourer machine and don't add anything to water cold by doing the steam kills the germs went into lungs. and baby get milk depending on what we intake ,plz u avoid oil food n more sugars. if cough n cold lasts more than 3 days plz take him to doctor. dont give him bath massage him with garlic boiled in oil n after massage just wipe with warm cloth. but don't delay to take him hospital if it last for more than 3 days since this may lead to chest congestion... | Sep 25, 2016
hi guys few days back my baby was also suffering from cough n cold. i tried so many gharelu nuskhe bt nothing worked. i went to doc thn uska cough n cold control me aya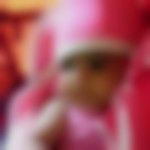 | Sep 25, 2016
guys i gave her gopichandanadi tablet .its very effective. its an ayurvedic tablet.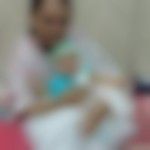 | Sep 25, 2016
Hi my baby also has cough n cold for 3 days now... m applying vicks on her nose, chest, back , feet n underarms... it helps | Sep 25, 2016
my 4month old baby is also suffering from cold from last 3-4days. I tried steam,applying vicks on her feet and keeping ajwain pack near her... still dont see any results :( ... looks like I need to visit doctor... ,as she reduced milk intake due to sore throat.. | Sep 25, 2016
hello guys , season is changing so that if ur baby is on breast feeding then should take care properly. especially ur own diet... don't eat more spicy,, take simple diets .avoid rice , kri, saag , kali daal nd cold water. If u will take care urself ur baby will be fit nd healthy. | Sep 25, 2016
my 2 nd a half months daughter s also suffering from cold nd congestion.. m giving her nebulizer nd maxtra syrup bt dere s no recovery.. how do I relieve her congestion.. coz of dis she s Nt able to have milk..


| Sep 25, 2016
u can apply home made Vicks at night time . just take some coconut oil n camphor in a steel bowl just heat the bowl by using puja light r candel light u shouldn't heat on stove and after heating u will get Vicks smell then warm it apply to ur baby nose ,chest,back they feel better | Sep 25, 2016
u can give steam to baby by vaporizer,apply Vicks to baby feet and cover with socks ,and also roast ajwain and garlic keep in small cloth and keep near your baby,they worked I tried for my 3months daughter.


| Sep 25, 2016
as I did to my daughter when she suffered with cough n cold when she was 2months old,now I will tell u that u try it take black coal of 2 piece s heat it for 5min on stove in the mean while take turmeric powder,sugar,curry leaves(dry r wet) take all some quantities combinely in a bowl .after completion of baby bath took that coal pieces in a pAn take near to baby and slowly u have to pour this mixture on the coal u will get smoke that smoke baby has to inheal so that baby get cough by taking kerchief u clean his mouth flum will come out by doing this .do it carefully baby have to take breath properly stop fr a while n do again.. may ur baby recover soon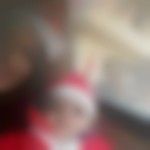 | Sep 25, 2016
same problem. my baby is suffering from high cold.. pls tell remedy


| Sep 25, 2016
I don't know what will you think.. but you can try Patanjali Swasahari syrup.. my baby stopped coughing on third day itself.. my personal experience. My baby was coughing really badly and was very much disturbed. and was relieved on third day..
More Similar Talks