Babycare
cough n cold Created by Updated on Nov 21, 2016
hello everyone ,m new here. my son who is 8 mnths old is suffrring from cough and cold for last 20 days.. doctrs r saying dat itz seasonal.. can plz any1 help. wat i shud do..
Kindly
Login
or
Register
to post a comment.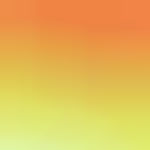 | Nov 22, 2016
Steam is very dangerous u have to do it carefully or else u can give tulsi leaves juices (take 10-15leaves rub it in circular motion in yr Palm or ginger boiled with honey (honey should b organic) 1tsp,u can apply eucalyptus oil two drops near yr baby or on clothes it will help,ajwain n garlic roasted make it little warm u can put in muslin cloth make a potli n u can keep near yr baby plus u can apply that potli on baby's chest to unblock the nose first try it on yr wrist n then apply on baby's chest.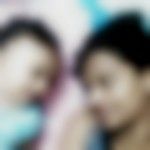 | Nov 22, 2016
boil water and give steam by holding ur baby with the help of someone if you don't have any other option for giving steam it is easy.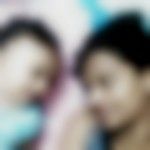 | Nov 22, 2016
hi don't worry it takes time try giving steam and try pinch of turmeric it's best give in warm water or with milk and would suggest don't give honey, you can try mustared oil massage with garlic boil both and leave in room temperature then massage. | Nov 22, 2016
I brought one vapouriser from medical shop ,u can buy dat ,in fact it is not costly also ,only RS 200.. and den sit wid ur baby ,place one towel above u and vapouriser so dat steam doesn't go out secondly u can also try to keep baby face towards nozzle of vapouriser so baby will get steam. | Nov 21, 2016
@soniya.. is there any wy out to giv steam to my baby at home | Nov 21, 2016
debashree can und , my baby also suffered arnd a month , still not cured completely, I suggest u... continue d medication wat doc told along wid dat give baby steam , arnd 4 to 5 times ,it really works especially for cold, and ur baby is 8 month so I think u can give tulsi extract which is very helpful for cough. ..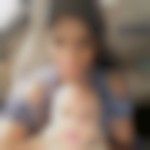 | Nov 21, 2016
try little bit honey added some pepper powder in it.. nd give ur baby spcly atbnight sleeping time.. it works .i usually give this remedy to my baby ...it is very helpful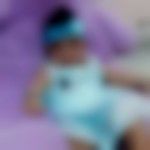 | Nov 21, 2016
i would suggest u dnt give honey as animal food is allergic for many babies. at first cover ur baby fully dnt let sleep him in wet. mustard oil with garlic or ajwain boil it after luckwarm massage ur baby n plan water steam | Nov 21, 2016
really tensed.. anywyz thnx (both of u ) for ur valuble advice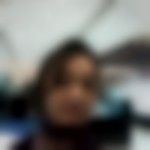 | Nov 21, 2016
u should give 1teaspoon honey at lukewarm water & tulsi juice 1teaspoon,,
More Similar Talks
Top Babycare Talks