Health
Cough not stopping - winter Created by Updated on Nov 01, 2012
Hi, My son is 7 months old. He is having cough for about 2 weeks now.. Checked with paediatrician thrice and giving cough drops and all. but still it is not stopping. He gets frustrated when he coughs during sleep and cries a lot. Plz tell me anything i need to do during winter for him...
Kindly
Login
or
Register
to post a comment. | Nov 06, 2012
hey Usha ! what you are describing sounds like night coughs brought on by allergies. my daughter had the same when she was a baby but our pediatrician had given her medicines like alerid and vent( i dont remember the other names or the dosages). This if goes untreated can progress further and your baby will start vomiting after a bout of cough. if the above mentioned home remedies do not work, why dont you take a second opinion from another pediatrician as this can spiral out of control very fast. | Nov 03, 2012
Hi Usha, Really not sure whether you would try out a home remedy, but this one works on my kids very well even today. Take a nutmeg and make a fine paste in water. Heat the paste on flame for few seconds and then apply warm paste on the forehead, nose, behind the ears just where the tonsil glands are located. Keep this paste on for whole night and you need to keep your baby warm thru out. Nutmeg helps the cough to dilute and phelm is pushed out of Upper Respiratory track very easily. Plus there are no side effects like antibiotics. Hope your son gets well soon. | Nov 02, 2012
Hi Anurima, Sreelakshmi, His appetite is good. Also he is active. Only when he gets up in mid of sleep, he coughs. In morning when he is avtive i dont see him coughing. Worried much bcz he finds difficult to go back to sleep when he wakes in mid, mainly nights.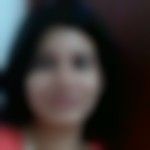 | Nov 02, 2012
Hi Usha, For an undisturbed sleep for your baby at night, have you tried to elevate your child's head using soft baby towels/pillow? I used to elevate my child's head with soft towels while he sleeps and this had helped him to breathe more comfortably; if you have a soft baby pillow you can use it too. But do take care to observe him in intervals if he is comfortable. If the cough is due to congestion, giving a warm water bath in a steamy bathroom will soothe his congestion. Also you could add few drops of good quality eucalyptus oil to his warm bath water. If you have introduced liquids to your son apart from breast milk / formula, you can try giving him warm dal water as it will soothe his throat. If cough persists/ if he finding it difficult to take feed/breast milk please consult your doctor. Hope your son gets well soon. | Nov 02, 2012
go for homeopathy,its miraculous | Nov 02, 2012
I hope the tips I suggested works for you little one Usha. Can I also suggest that if you notice a decrease in his appetite and if he reduces his intake of milk and water, then please inform the doctor immediately. | Nov 02, 2012
Thanks Anurima for your comment. Let me try those options. Actually doctor changed drops two times but still cough dint stop for him. | Nov 01, 2012
Hi Usha. When my daughter was a baby, I used to rub some Vicks Vapourub on her feet and put socks for her at bedtime. I had read about this online and gave it a try. It did seem to help. Since Vicks Vapourub is recommended for children above 2 years of age, I used only a tiny bit to rub onto her feet. That gave her a few hours of proper sleep. Another thing I did was left the shower running with hot water for steam to develop. I used to sit with her in the bathroom for about 15 mins for her to inhale the steam, which used to help in case she had a wet cough or was congested. You could also try investing in a cool mist humidifier as the air gets dry in the winter, which can further irritate your son's throat. Have you tried speaking to the doctor and maybe changing the cough drops, since they don't seem to be helping? I hope your son feels better soon.
More Similar Talks
Top Health Talks