Health
Cracked nipple Created by

Updated on Mar 15, 2016
Himommies, pls help me how to get relief from cracked nipple. I'm not able to feed my baby with that nipple. It's paining too much. Even not able to sleep with that pain. I'm using nip care cream. I'm trying to feed with that breast but my eyes are watering and not able to bare that pain
Kindly
Login
or
Register
to post a comment. | Mar 17, 2016
Thanks a lot everyone. Visited my doctor. It's not cracked nipple. Some infection is going to start inside. He gave me antibiotics and pain killers. Somewhat better now. Now able to breastfeed my baby. | Mar 16, 2016
Hi! Apply homemade butter to both nipple.. apply every 30 mins.. it's best for cracked nipple... and it's not harmful for ur baby! | Mar 16, 2016
Nip care is good option bt better to buy Medela for nipple cut online. u will definetly get relief. even I m using d same | Mar 16, 2016
Take a painkiller which is safe for you as you are a lactating mother. try the method u gve suggested u for 10 days. I'm sure u'll get rid of this sore nipple | Mar 16, 2016
Hi Jhansi this was the same problem I faced for more than a month. Regularly apply nip care. I spoke to my gyn and she suggested me not to feed the baby to the side where I have lot of pain for 2 days. Only feed to the other breast where u have less pain. After two days do the vice a versa. Meanwhile Try to extract the milk from the breast from which u r not feeding baby using breast pump or pwith ur hand and feed the milk to the baby with the bottle so that u don't feel any heaviness. To get rid of pain u can take a painkiller. Sorry I don't remember the name of the painkiller | Mar 15, 2016
Until u get cured dnt feed ur baby directly it will increase more, stop for two days n feed ur milk thru spoon | Mar 15, 2016
I had the same problem.. I was also using nip care.. It's good but apply after every feed. I also used nipple sheild while feeding that helped me recover fast.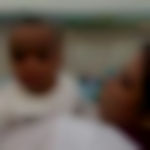 | Mar 15, 2016
U can apply nipcare but clean your nipples with wet towel. before feeding your baby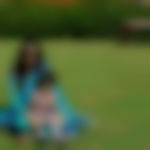 | Mar 15, 2016
Hi.. pls try your breastmilk as tejal says. It's the best and quick healer. Apart from that, pls ensure baby is properly latched every time and you may also try some warm ghee after feeding. It helps in relieving pain and heals too. | Mar 15, 2016
Thanks teja... Im even tried this already. My baby will be moving too much while sucking. Her head front and back. Forcefully moving head by using legs support. That is causing me heavy pain. | Mar 15, 2016
Don't stop feeding. After feeding apply some drops of your milk to your nips. I too had same type of pains & even my gync has prescribed nip care but that was of not much use. Try to apply your milk to your cracked nips after every feed. Try it.
More Similar Talks