Babycare
crawling Created by Updated on Sep 24, 2016
hi.. my baby is 5 months 19 days old and she doesnt even take a position of crawling neither sit neither she even try.... her weight is fyn but i feel she s less active.... wat can i do to make her active to make her try things
Kindly
Login
or
Register
to post a comment.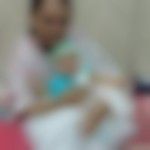 | Sep 27, 2016
wen i consulted my doctor for this, he said we can start to make the baby sit once he's six minths old.... | Sep 27, 2016
same here.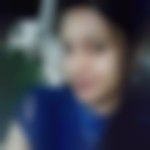 | Sep 27, 2016
same | Sep 27, 2016
my baby is going to b 4 soon... when should I start trying to make him sit.... he already tries to sit n stand but we Don let him sit..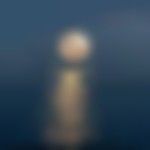 | Sep 27, 2016
hi all my baby is 8months old she still doesn't crawl now she is trying n she goes back wat to do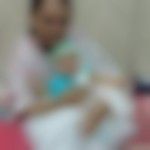 | Sep 27, 2016
hey dont you worry dear... my baby is also 6 months but doesnt crawl yet.... but we put her 8n a walker... she's very active in d walker n moves around to take things in her hand.... get that fr your lil one... also you make her sit everyday with support olacing pillows around her or in frontof her... this way she'll learn to sit without support soon..... let her take her own pace n dont woŕy much..... | Sep 27, 2016
every baby is unique... no Matter it's 5th or 6... she will crawl don't worry | Sep 27, 2016
every baby is different some r crawling at 5 months some are 6 months like that so don't worry and always encourage your baby | Sep 25, 2016
it not necessary that every baby crawls and she is nly 5 month , she will crawl later when she start sitting , der r lot of babies who doesn't crawl and dey start walking directly... I think der r nothing to worry . | Sep 25, 2016
den it's normal yaar | Sep 25, 2016
No she s not premature baby..... health wise she s perfect... she s active to smile she responds our voice she keep turning always like on her back n tummy frequently but doesnt try to crawl.... earlier she s used to move backwards ....now she doesnt move much... she looks at the things that r in front of her wanted to achieve but doesn't try by herself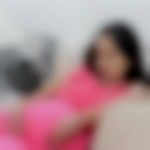 | Sep 25, 2016
same thing with my kids. i asked dr she said you help them to turn and just see they are balance ur self , trying to crawling. i tried 2 - 3 times its works. and now they are turned. my babies are 6 months 10 days n they are premature. so don't worry. | Sep 24, 2016
is ur Baby is premature?
More Similar Talks
Top Babycare Talks