Babycare
cries a lot during potty Created by Updated on Nov 16, 2016
my son cries a lot aft he goes to potty I am not able to know why is crying so much and because of this he is not able to go potty completely
Kindly
Login
or
Register
to post a comment. | Nov 17, 2016
Take little amount of water n put methi n kala namak into it and boil it for 2 mins.. when it becomes cool give it to ur child 3 - 4 spoons after half half an hour... (2)take a little drop of milk n put some hing in it and afterwards apply this on the navi or head of ur child.. these are home remedies n I have also used it many times.. | Nov 17, 2016
Thank u | Nov 17, 2016
a lots of things to give like piplar drops but consult a child specialist | Nov 17, 2016
we can give himalaya's bonnisan for digestion. ....If yes than how to give....... | Nov 17, 2016
and you start taking dalia and fenugreek seeds in diet as they make your milk thick.. | Nov 17, 2016
ok you can do one thing give your feed and check burbing if ok no issues but reduce formula milk as till 4 mnths kids do not have digestive enzymes so pls take care and apply hing on his abdomen and belly button | Nov 17, 2016
as my milk is not sufficient for the baby I also give formula milk ..... she used to take formula milk 40 ml 7 to 8 times a day ........ | Nov 17, 2016
Hi kavita pls check the stool of lil one if hard then constipated and what you are feeding her formula feed or breast feed pls clear it | Nov 17, 2016
my daughter is 1 month old..... she too cries lot when she want to go to potty..... any solution then plz say | Nov 17, 2016
he is 9 months | Nov 17, 2016
Instead of iron syrup go with grounded jaggery it will improve his appetite and do give him fruits without peeling for fibre .As due to lack of fibre also kids felt constipated and pain while passing stool... What's age of your ward. | Nov 17, 2016
Give him lot water and oranges. Even my daughter use to suffer lot. With one orange per day she is fine.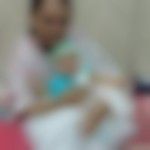 | Nov 17, 2016
if he's taking iron tonic, it causes a lil bit of constipation and kids tend to cry a bit in the start and as soon as they're done, they're fine..... however you must consult your ped. if you're not giving any iron supplement n still he's crying.... it may be because of constipation... n yes kèep the baby hydrated.... | Nov 17, 2016
how old is he ? Due to dehydration also infants cry during potty.. both of you stay hydrated.. if he is crying too much show to doctor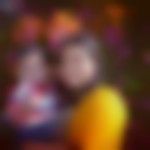 | Nov 16, 2016
Hii. pls chek his butt joint area may b he has rashes' der. If it is der u can use Himalaya rash cream oftn.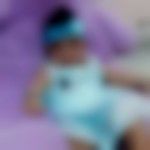 | Nov 16, 2016
consult ur doc he is suffering from pain while potty may b cz of hard potty | Nov 16, 2016
he does not have a tummy pain he plays anf sleeps normally except at the time of potty | Nov 16, 2016
in the starting his stools are a Lil hard and after that it's normal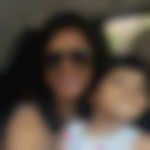 | Nov 16, 2016
Hi Nanditha, and hows the potty is this hard?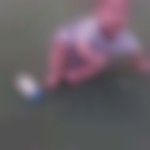 | Nov 16, 2016
May be u r baby feel pain in tummy. plz check from doctor .
More Similar Talks
Top Babycare Talks