Parenting
cries aloud in mid of sleep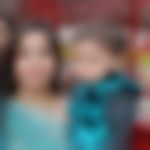 Created by Updated on Apr 09, 2014
My son is 5 months old. Since birth he used to sleep well, 5-6 hours in a strech with a little break for feed only. After 3 months, he used to sleep 2-3 hours in day n 8-9 hours at night. But since last 15 days, he is having very disturbed sleep. After every 45 mins or 1 hour, cries aloud with his eyes closed n do not listen to anything. Stops crying only when we lift him up in arms and feed or given honey nipple or disturbs his sleep by some distracting sounds of toys. Once he opens his eyes, sometimes he smiles n distracted or sometimes he cries and have to make him sleep again. When he woke up in morning after completing his sleep, he is very normal, smiles and plays for at least an hour in bed only. Sometimes he woke up before us n we find him playing in a fresh mood when we woke up. We are unable to know the reason behind his crying during sleep n a disturbed sleep. i am also worried that this kind of sleeping behaviour will hamper his health. Kindly help what to do n how to give him a sound sleep.
Kindly
Login
or
Register
to post a comment.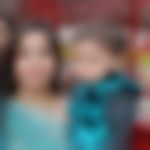 | Apr 15, 2014
Thanks Aarti, I'll try your suggestion too.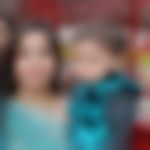 | Apr 15, 2014
Thanks Anurima. You are right and I could co-relate your comment, Since he is going through developmental phase, his feeding requirement has increased. As he is so sleepy he do not fills his stomach properly and sleep in amidst feeding itself, and i. e. why wake up for feed again and again. I think also because of teething he feels sensation in his gums at night also and feels craving for honey soother. | Apr 15, 2014
I faced exactly same thing with my son. Some times chid get nightmare. My son used to cry 10-15 times during night… This is home remedy which worked for my son…. you may find it weird…but it really works. You can make your child iron bangle(lohe ka kada) you can buy from outside any Gurudwara…. As the child is too small…. u can keep a iron key under his/her mattress……later u can get him bangle. My son is now 4yrs old…I still make him wear iron bangle…in between…. my son took it off…. After few days we saw the same thing…. he used to cry in the night…. and we he get up in d morning he is absolutely fine. Again I make him wear it…. | Apr 09, 2014
Dear Nisha. Your baby could be going through a developmental milestone-it could be a physical growth spurt, teething or a mental growth. Since your baby seems fine during the day, then I think this phase shall pass soon. If he is going through a growth spurt, he may be waking up because of hunger. So feed him when he wakes up. If you continue to give him honey, he may develop a taste and habit for it and wake up only for the honey. If possible, gradually cut down on this. It should be only for a short time but if your baby continues waking up crying for more than a month, then speak to his doctor. Hope this helps.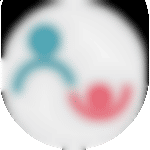 | Apr 09, 2014
Hi Nisha! Here is a link to a parenting blog and a parent talk that you may find relevant: https://www.parentune.com/parent-blog/8-ways-to-help-your-child-sleep-better/393 https://www.parentune.com/parent-talk/baby-dosent-sleep-at-night/920
More Similar Talks
Top Parenting Talks