Parenting
Crying baby at night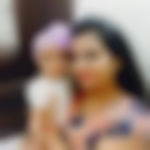 Created by

Updated on Dec 07, 2015
Hi. My daughter is 1 month old. She doesnt sleep at night and cry non stop at night. Whenevrr she cry I give her milk. please give me some suggestion .
Kindly
Login
or
Register
to post a comment.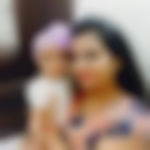 | Dec 09, 2015
Thank you so much... | Dec 08, 2015
Hi Ayushi.. Congratulations.. Sleeping patterns differ from time to time. I agree with the earlier comments, hunger might not be why the baby cries. It could be n number of reasons.. could be wet nappy, stomach ache, just a need to be held.. All the best!!! | Dec 07, 2015
Hey Ayushi many congratulations on the arrival of your Lil bundle of joy! I can understand sometimes an infant cries inconsolably and is difficult to pacify. Crying is their only way of communicating that they want or don't want a particular thing/activity. Ayushi When u try feeding her,does that satisfy her? Does she sleep after that? If no, please see if she is feeling cold,or is fearful or is colicky, she is overdressed ,or has wet diaper, or wants to be cuddled. Just hold her close to u. Give her minimum sensory input by keeping the lights dim,minimal activity in room, no loud noise and keeping her cosy. Try and make her sleep. I am sure with many permutations and combinations u would be able to assess the exact cause of it and make Amayra comfortable. Happy parenting!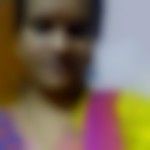 | Dec 07, 2015
Hi ayushi... baby activities differ in each and every month.... my baby did the same in her third month and was out of tht issue in her consequent months.... Also you try to see whether ur baby is facing any discomfort in her stomach.... in cas if tht is the issue u can try colicaid drops in which saunf is the main ingredient which helps in getting relief frm the stomach problems.. hope this helps u.. tk care n happy parenting.. !!
More Similar Talks
Top Parenting Talks