Parenting
Crying baby gets the milk... Created by Updated on Mar 02, 2013
Hello, My daughter is 3+ years old. She has developed the habit of crying whenever we dont agree to her unreasonable demands. And she starts crying very loudly which is not at all good for her. I am not sure what to do about it. I try to explain things to her and she does listen to me - But that is for very short duration. Also, when I call her she many times doesnt respond. But as soon as I talk something of her interest she turns and responds immediately. I am not sure if this is a temporary phase or not. I loose my temper a lot when these things happen. Later I am filled with guilt. Not sure wht to do.
Kindly
Login
or
Register
to post a comment. | Mar 06, 2013
Hi Ritu, it is so normal for toddlers to completely ignore their moms.. its because we keep shouting and talking all day, so they learn to tune us off! However, it is all the more important to make them realize that we are in charge. So, as most of the mummies have suggested, I too would go with ignore, but try to make her understand your point first. If she doesnt get it after a few attempts of you talking to her nicely, then you may ignore her tantrums. What worked for my daughter was putting her in time out. When she used to have her fits of tantrums, I used to take her to a corner of the room and leave her there for a few minutes. She would cry, shout, but I ignored. this helped her calm down and I would go to her after she would be quiet, hug her and explain what she did was not right. She soon grew out of throwing fits. You may try whichever works for the both of you, but staying calm and standing your ground will help her grow out of this habit. Good luck :) | Mar 04, 2013
One more suggestion. The more you listen to your child and give in, or refuse to give in and lose your temper, it will make them more stubborn. Best is to take their attention away from the issue at hand. For example if they want a toy on a shop shelf, make them excited about a book and take them away from there. Or get out of the shop saying they will love the park or any other place you can take them then. If they want to watch a show on tv, just say how exciting it is to paint together. Their attention is very fickle at this age and they will forget the original cause of concern soon.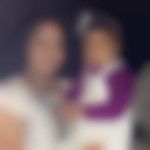 | Mar 03, 2013
Thanks a lot everyone.....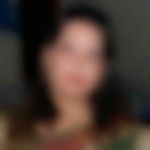 | Mar 03, 2013
My son is 3 and a half yrs old and i am facing the same problem... and i too losse my temper very soon... recently i have developed a habit of moving away from the situation whn he becomes stubborn... though he cries a lott but eventually when there is nobody to listen to him... he forgets tht issue... so just avoid... thts the only solution .... and with time this phase shall pass too... :) | Mar 03, 2013
I agree with Neetu and Dimple, we can draw a line ... n sometimes ignorance is the best policy ... | Mar 03, 2013
hey friends, if you can manage to ignore, as Dimple has mentioned, it works.. it wont make you heartless, it will just help your child in the long run. | Mar 03, 2013
My daughter is also showing same habit. Now I asked my husband to explain to her about the reasons. When she come to know everyone in the family are not supporting her demand, she become calm. It is very difficult to handle without the support of other family members. Now I try to avoid her cry, feel relax and calm. That time she also give up her demand.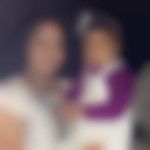 | Mar 02, 2013
Hey ritu i am also having the same problem. My daughter will turn 2 in the next month and she is also doing the same things that you have mentioned.... I hope this is a passing phase...
More Similar Talks
Top Parenting Talks