Parenting
crying baby Created by Updated on Dec 13, 2015
my baby is 3. 5 months old. he used to cry in evening till night. he only keeps calm when he is in my lap. he cant even sleep in cradle or pram.
Kindly
Login
or
Register
to post a comment.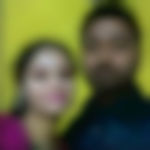 | Dec 20, 2015
@ Priyanka... same thing happened with my twins. I know its too tiring to carry continuous in standing position. But as per my experience, I can suggest you to follow my trick. It will take a time. But sure he will sleep with you gradually. | Dec 16, 2015
Hey seems rhe baby is having evening colic... ask your pead for colicaid ez. which has simethicone... although there is no as such remedy for evening colic... after 4 months baby is automatically going to settle down.... | Dec 13, 2015
Thanks Archana. But the problm is he always take feed in my lap only and its also very tiring to carry him from evening to night in standing and walking position. How can i calm him.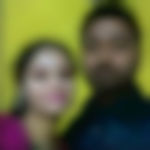 | Dec 13, 2015
Hi Priyanka, generally baby cries in evening to night bcoz he or she wants mother to stay with them. If you feed your baby in sleeping position, he will sleep on bed only with you. Sometimes he wants warmness from you only. And at night time he wants only you. He can't say so he cries to stay you with him. Baby feel always safe in mother's hand only. Try to feed him in sleeping position, he wil be feel safe with you and also get warmness from you. Because of this baby will sleep on bed with you only and will just wake up for feed at midnight. Try it. Hope it will be helpful to you. Happy motherhood.
More Similar Talks
Top Parenting Talks