Parenting
Crying in sleep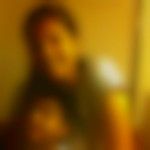 Created by Updated on Apr 19, 2013
Hi My 3. 5 yrl old often cries in his sleep and mumbles something. But he is absolutely fine in the morning and has no clue about what happened. This happens atleast once a week. Othwerwise, he is a very happy child, hyperactive and talktive, never a silent moment in the day.. Is this something I need to worry about?
Kindly
Login
or
Register
to post a comment.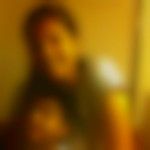 | Apr 23, 2013
Thanks all for your comments :) definitely relieving to hear. | Apr 22, 2013
Hi Divya. We have a loudspeaker in our room at night. She is our 4 year old daughter- a chatterbox by the day and she doesnt really stop talking at night also. She talks aloud and shouts, calls out her friends names, scolds her brother and the like when asleep. We have not been concerned as she is normal and healthy otherwise. Reading from your post, it seems like our children are of a similar nature. Unless you see him irritable, tired or not his usual self for days together, then you could check with the doctor. Otherwise, as Gaurima mentioned, it is a normal thing and I feel that too. So, dont stress too much about it and have a good nights sleep :) | Apr 22, 2013
Dear, these kinds of episodes are quite common with kids in this age group because of very high neural activity till the age of five. These episodes will stop gradually post five years. | Apr 19, 2013
may be reminds some incidence.. whtever happened during the day.. but it cud b another thing nightmare or s'thng... My son had same problem earlier...... my son also used to cry during the night time... not once.. abt 15-20times... and during the day he quite happy active n all.. later elderly person suggested me.... to make him wear iron bangle(you can get it from gurudwara).. it helps child from evil eyes and nightmares... and another thing is black thread on wrist. you can try as der is no harm for both the things... i tried both and it really worked for my kid(touchwood).
More Similar Talks
Top Parenting Talks