Child Psychology and Behaviour
crying to go out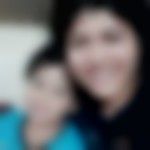 Created by Updated on Nov 05, 2016
hi guys my son is 19 months old he goes out to play but now he cries all the time to go out. day night doesn't matter is just want to go out..... n his permanent ring tone is "crying" before is use to be a happy baby use to play by himself but now he doesn't want to come home.... I don't knw wat to do I'm soo sick of crying suggest wat all I can do
Kindly
Login
or
Register
to post a comment. | Nov 08, 2016
gd to hear tht he s ok tc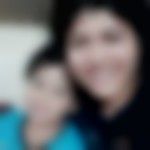 | Nov 08, 2016
Hi Maheshu thanx fir asking he is ok after pediasure he not that cranky he was so cranky many be coz he was hungry or something now pediasure is giving him full diet n he feels full for longer time. but still not eating properly. ya I'm going to doc tomorrow his vaccination is due so I'll ask him for all the list of medicines cold , cough, vomiting,pain killer , fever all. thanx yaar will update u soon tc muuah | Nov 07, 2016
hi mansi hwz ur son is he ok .. as u guys hv planned trip if he s too crakny then do visit to doc for advice or ointment as he should enjoy the trip soo.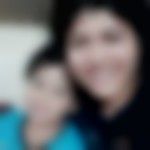 | Nov 06, 2016
yaar problem is it's winters here can't give him cold stuff he will catch cough .....but it's ok it's a phase will pass..... he has never useed all the teethers even in the past (I have wanted lot of money on that as well ) his 4-5 teeths r coming so it's a phase of crankyness let's see | Nov 06, 2016
hv to tried some hard food stuff like frozen carrot frozen cotton cloth twist it properly n refrigerate it frozen chewy toys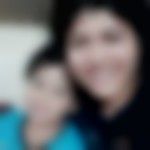 | Nov 06, 2016
yaar I'm also going this n practically it's not possible to sty out all day but the he cried cried cried uff...... my ears r bleeding he is teething also so not eating properly so he is too cranky aahh so I asked my doc he said I can give pediasure so I'm giving wat to do yaar he is on milk it break my heart when he doesn't eat an hungry cranky teething ufff I'm dead really | Nov 06, 2016
these kids they ll show all tantrums but I was sure abt the thing tht no means no if u want to cry go to bed room n cry I use to ignore her cry now she s ok she knows tht I m not going to except her tantrums let him cry tell him if u ll be quit u ll tk fr a walk in evening | Nov 06, 2016
it happens dear because kids hw long they ll see our face n hw long v can play with them its toughi know tht because my daughter want to be out whole day then I started to scold her tht no u r not gng out whole day then I use to feel bad after noon I ll stand near balcony for breakfast n tjen lunch was also out n n evening I just took her for walk I use to make her walk no carrying business
More Similar Talks
Top Child Psychology and Behaviour Talks
+ Start a Talk
Top Child Psychology and Behaviour question
Top Child Psychology and Behaviour Blogs