Babycare
Crying while waking up from sleep. Created by

Updated on Feb 11, 2016
Hey mommies, My baby is 3. 5 month and my concern here is that whenever he get up from sleep he start crying. No simple getup, just loud cry with tears. Does anyone has same concern and is their any suggestion?
Kindly
Login
or
Register
to post a comment.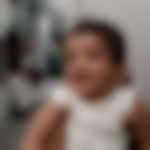 | Sep 03, 2017
Tejal Singh .. hi even my son used to be similar.. but now with time he gets up plays and then maybe cries if he is alone or hungry.. it shud get better with time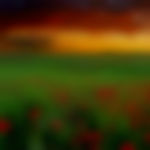 | Feb 15, 2016
My baby also does the same most of the time. He is 3 months old. I have realized that its mostly due to not finding anyone around or because hes hungry as soon as he gets up. He usually calms down if i start speaking n playinh with him or feeding if hes hungry. I think this is nothing to worry and should settle with time. All the best :))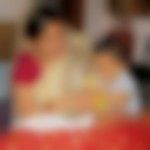 | Feb 14, 2016
Tejal what you can do is instead of letting baby get up on his own, you hold him, feed him n say sweet words. I used to massage my baby 1st thing in morning then feed him. After that either he would play or sleep even more comfortably. He would get up crying only when he had a wet nappy. | Feb 12, 2016
Hi.. I think he feels alone or hungry.. Bcz baby sleeps fr long time.. So might be baby feels hungry... My baby also cry after waking up.. If she doesn't find anybody around her thn she cry nd feels hungry thn also she cry.. So while sleeping only I feed her... So she doesn't cry.. u try this also.. (feed him while sleeping) .. And don't sleep him in dark room or plc... Always switch on d light while sleeping.. Don't worry it's common.. Slowly slowly he ll be fine :) | Feb 12, 2016
Yes tejal.. he does the same since birth.. and everything is same as you described in your case | Feb 12, 2016
Hi suchita & madhavi, I never leave my baby alone, even when he is in sleep, for that I do all household chorses before my husband goes to office. But still he cry n cry very badly. I always put pillow on both side dear, but still issue persist. When he wake up I make sure I kiss him, I give big smile, i hold him, say soft n sweet words n widin seconds he is ok , but he wake up with loud cry... ;(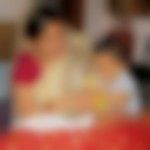 | Feb 12, 2016
does he cry when sleeping with you or is it happening only when he is alone? my baby used to do so when he was 3-4 months old. this is the time when his brain starts to recognize things and people. you can hold him and talk to him to calm him down. press his palm gently and tell him mumma is around :)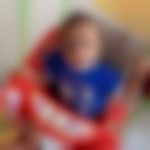 | Feb 11, 2016
I think may be your baby feels alone. Keep a few pillows aroubd him and pit his legs or hands on the pillows bcz he feels that someone is staying with me. Then the baby sleeps happily . Try this simple tip for few days to weeks if it is working then dont worry | Feb 11, 2016
Hi Jaya, Does your baby doing it from birth? | Feb 11, 2016
Hi tejal.. my baby does the same since birth and he is 7 months now.. it bothers me too.. no idea why he cries while waking up | Feb 11, 2016
Hi preeti, Was able to notice from last one month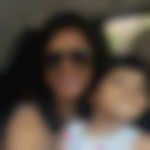 | Feb 11, 2016
Since when this is happening with your child?
More Similar Talks
Top Babycare Talks