Parenting
Curious questions - What is Rape? Created by Updated on Dec 19, 2012
Our children are learning new words everyday. And also asking questions. Catching glimpses of the ongoing news on tv, my child could not help but ask what rape means. And I figured it was time to explain. So I did. and shared the incident which has caused the news and the noise. Going by the trending, seems like our children will be hearing a lot of this word in the coming future. Also told him about the on going protests and how every one is outraged about this. Please share your thoughts.
Kindly
Login
or
Register
to post a comment.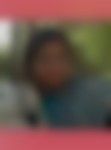 | Dec 20, 2012
hello everyone , being a mother to 2 daughters and a teenage son , creates a lot of pressure on me on how to educate my kids on this topic. In my case TV was the best option I had when my daughters were young , as a medium to make them aware of such incidents , their consequences , and the preventive measures. As children believe a lot of things they perceive through TV shows and movies , I decided not to discourage them from watching the picturisation of such police cases , and even movies based on sexual harassment which believe it or not created a space for fear and prevention in their minds to some extent.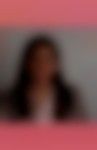 | Dec 19, 2012
Hi Neena, you surely did a right thing. It is important that we tell our children the real thing in stead of making up stories and evading. We need more mums like you who can teach their sons how to respect the integrity of women. | Dec 19, 2012
Oh yes, I remember reading that bit too in another news source. Rapes are not uncommon especially in remote areas. We just do not hear about them. Even instances such as eve teasing are very common. I often wonder how and what can change the attitude of most men towards women in our country. | Dec 19, 2012
thanks Anurima, We have a moral responsibility to sensitize our young boys towards this issue. The incident that you have mentioned, is probably the same incident where the elder sibling had committed suicide few years back because of being continuously assaulted by the father. The mother kept mum about it. It was only when the younger child was subjected to the same inhuman behavior that this became news. | Dec 18, 2012
Its so sad to read about such incidents and they seem to be a popular occurrence in our country these days. I think educating and being open on such issues with our children is the first step. They are the future and they should be aware of such hideous crimes being committed & also should know how to protect themselves. It angers and hurts me to read about young children being raped. A few weeks back, I read that in Karnataka, a 6 year old girl was raped by her father and his friend!!! What is the world coming to?? Great going Neena, your son is lucky to have a mom like you, who tries to answer his questions without any inhibitions :)
More Similar Talks
Top Parenting Talks