Babycare
Daiper Use Created by

Updated on Dec 14, 2016
are diapers safe for a one month old baby? Fow how many hours can one diaper be used?
Kindly
Login
or
Register
to post a comment.

| Dec 14, 2016
Hi diapers are safe but can cause rashes. I have 3. 5 month old baby and i use cloth nappy with nappy liner on it that soaks 2 to 3 pee and one potty and i change every 2 hours or check if needed to change early. Night time i use diaper with good amount of desitin diaper rash cream. You can any rash cream that has zinc oxide. Nappy liners i use are of teddy brand and pretty happy with and my daughter is comfortable as well.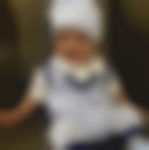 | Dec 14, 2016
Hi .. i am using diaper since my baby is one month old and I only used in the night time and at the time we go out. I use cloth diapers at home for day time. I would suggest not to use diapers always as skin is very sensitive and there s alternate option available. It takes effort but it's worth.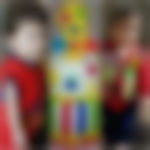 | Dec 14, 2016
Hi MeghaDiaperz are safe.. u can use diaper for four hours provided u must keep checking.. u must clean the baby wid wet wipes ..I use diaper only during night time s ..as my boy gets rashez if use during the day | Dec 14, 2016
Hi Megha, My son will be completing 3 months soon. For him I used diapers since start. But as his skin is extremely delicate i faced few issues when he was 1&1/2 month old. ( Bloody spots in the front side of diaper) We did urine test and sonography which was fortunately normal. So his pediatrician asked me not use diapers at all for sometime. Now also I use diapers only in the night and in the morning post maalish as this is supposed to be a longer sleep and when we go out. My son is absolutely fine with this now . So finally answer to your query based on my own experience- 1. Use cloth nappy during day time and change immediately once wet 2. Use diaper during night time and for post maalish sleep 3. change diapers after every 3 hours for sure( even during night time) 4. You can use Pamper Baby 5. Preferably don't use pant style at all Hope this will help you | Dec 14, 2016
Hi ye diapers are safe. Just ensure that you change the diapers as soon as they get soiled else there is a risk of rashes.
More Similar Talks
Top Babycare Talks