Babycare
Dark and Prominent veins around my baby' eyes Created by

Updated on Apr 17, 2013
My 13 month old son has had very dark veins around his eyes since birth. They are very prominent and may look like bruising at first glance. The veins start from his eyebrows and come down under his eyes on both sides. We have always thought that they would fade with time and have not been really concerned about this. Recently at a birthday party, to our surprise, a few people pointed it out saying the dark veins will not go away on its own and needs treatment, so we should see a doctor soon! One lady actually thought he hurt both the areas around his eyes. Since we see it everyday, we tend to overlook them and do not notice how dark they are. Have anyone of you experienced this with your child? The veins are not sensitive and do not trouble my son at all. Do we need to get him checked by the doctor or let them be? Thank you all in advance!
Kindly
Login
or
Register
to post a comment. | May 10, 2013
Thank you Sophia. It feels good to know that it is not a one off case with my son being the only one with veins visible around his eyes :) I have noticed that they become more prominent when he gets stressed, upset or even excited. I will certainly check with the doctor. | Apr 19, 2013
Hi anurima, my son is also 13 months n even he has that black colour under his eyes which makes it look as if someone has punched him black n blue. I had shown it to the doc just as he was born, n they said it was the veins n the skin under the eyes is very delicate. It becomes very evident sometimes. So there's nothing to worry but y dont u get a say from ur doc on this on ur next visit. | Apr 18, 2013
Thank you Sonia and Neetu. I will check with the doctor during his next check up. Carrots and pomegranate will start right away :) | Apr 18, 2013
hey, this may need laser treatment but in the later years. Please speak with your ped.. take care.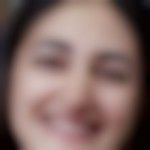 | Apr 17, 2013
Hi Anurima, Please do show to a Doc. Surely there is nothing to worry but why take a chance. All the best and take care. Give him lots of carrots or carriot juice, pomogranite to eat as these are good for eyes.
More Similar Talks