Health
dark green n yellow green stool Created by

Updated on May 23, 2016
My 2. 5 months LO is doing Dark Green n yellow green stool from last three days. He is active, taking feeding well. He is taking mother feed through bottle n two time Nan pro 1.
Kindly
Login
or
Register
to post a comment.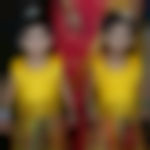 | May 24, 2016
Hi Neha. It's normal. I have twin girls who are a week away from 4 months who are bf and ff nan pro. They also do dark green poop since a month. I asked my doc and he told that it's entirely normal and he told that while breast feeding if the baby gets more fore milk than poop will be green. My girls poop once for every 2-3 days. If lo poops more than once and if it's watery, consult paediatrician | May 24, 2016
Yes since its been a 1 month now I am giving him a iron supplement but this is a first time he done a green poop | May 23, 2016
Have you started any iron supplements?? | May 23, 2016
From my personal experience I am saying that I fed my child nan pro from starting as I had no milk and she would always do greenish potty.. sometimes children do greenish potty bcos of infection like cold or cough too... but u need not worry as my doctor told me as long as baby takes feeding well is active and sleeps well u need not worry... from past two months I started packet milk she does normal yellow potty.. nan pro milk makes potty green as my daughter used to do only green potty when drinking nan pro... maybe you have increased the frequency of formula milk dats why you got scared seeing green colour... I feel your baby is completely fine | May 23, 2016
N doing twice a time a day | May 23, 2016
He is doing lil creamy n sometime liquid..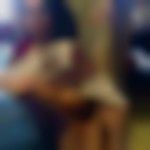 | May 23, 2016
Amrita Mazumdar Pokkunuri
you can use the following resource as a guide.. http://www.babycenter.com/baby-poop-photos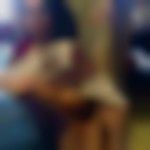 | May 23, 2016
Amrita Mazumdar Pokkunuri
if there's change in colour, consistency and frequency then it could be a sign of infection... Please talk to your paediatrician
More Similar Talks