Parenting
Day care tips for working parents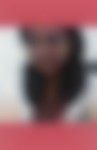 Created by Updated on Jun 04, 2014
Hello, I am a working mother of two kids, elder one is 2. 8 yeras old and younger one is 8 months now. I got them enrolled into a day care which also provided me with a weblink faciliy to watch my kids during the day. The weblink hardly works and has some or the other problems mostly. The problem for which I seek suggestion here is this: My elder daughter Ridhima(2. 8 yrs) is a very sensitive child. She will shout if someone tries to take things from her or even touches her things. Every day when I go to pick the kids from day care in the evening I get to know that Ridhima was cranky and irritable. I told them that it is her age factor and child generally goes through this phase and the solution to this is to calm her down first and explain her your point. But they keep finding new issues and point towards her cranky ness saying that may be she is anemic, or loner etc etc. This same day care center has enrolled her into a summer camp but they can not even make her sit in the class for any activity. Which is surprising as she is very active child and her playschool(different from day care center) mams always give this feedback that she would participate in all activities and she does the same at home as well. Additionally she tends to fall sick very often which may contribute to her irritated behavior. Now her irritation increases when she goes to day care and when I try to give them tips to handle her they start finding faults in her. It troubles me so much that i am unable to concentrate in my office work. I tried to discuss with friends and neighbors and relatives about her behavior and came to know that this is child feature at this particular age. Good way to handle such behavior is to keep calm and positively handle the child. It really works and she really does well at home. How do I ensure that my kid will be taken good care at the day care center? In fact how do I explain them how to handle her so that she is happy at the center and not become a cranky child. They are also unable to feed her as she would not sit down or refuse to eat what they offer. This only adds to her irritated behavior. Please help and suggest what to do in such a situation?
Kindly
Login
or
Register
to post a comment.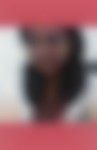 | Jun 06, 2014
Hi Ankita, Shikha and Prachi, Thanks for responding to my talk. Ridhima is going to a play school since last year for around 3. 5 hours daily. It is only few months back that i have enrolled her into this day care facility. She will be there only for after school hours but currently spends full day due to summer breaks in her school. I had sent her for a trial of one week before continuing her stay as she really liked it there plus her younger sister(now 8. 5 months) is also in same day care. The issues started to show up since her stay timing was extended. Also I think it is also due to the summer camp that started in the same day care. They are probably mismanged and panicked to suddenly handle such large crowed of additional kids of all age group. Also she is the only one of her age. Others are either too small or elder than her. She can speak a lot now. She tells me that didi ne data or mam ne data, when i ask what happened they tell me that they asked her to not shout or not touch something etc.. mom-trivial things. You are right, this is a passing phase. But I think, if not handled delicately may cause emotional/mental harm to my child. When she shouts or get cranky, i let her be quite first, then ask her what she wants and handle her with smile instead of getting irritated my self. If needs be I also tell her that her demand is not correct and may cause harm to her or me or anybody else. But it seems to me that the day care staff infact the owners themselves, get irritated with her behavior and give up easily, instead of handling her with love and affection. She is very innocent child and is not naughty or upto any kind of mischief usually. She can easily be distracted to some thing of her liking and loves rhymes and books and toys. But inspite of my repeated attempts and suggestions they are not really able to handle her till now. I think they do not put in much efforts or correct efforts rather. I have several times calmed her down in front of her and distracted her to some somethign good if she is crying. But they dont notice or want to learn.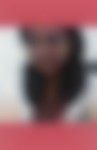 | Jun 06, 2014
I drop and pick them from Day care mostly.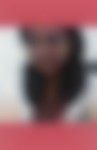 | Jun 06, 2014
Hi Nitin, At present I leave my kids to DayCare around 11 am in morning and collect them at 5:30 pm evening.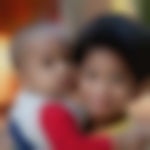 | Jun 05, 2014
Hi Toshi! I can empathize with you since I am also a working mom. I have certain queries around this; my queries may also give you an insight into your issue. Firstly have you joined work recently and is it the first time that Riddhima is staying away from you? In that case it could be her way of retaliation coz it seems she is ok at home. Secondly was she taken into confidence before enrolling her because children however small do not like unpleasant surprises. Thirdly at 2. 8 a child can indicate roughly what she likes or does not about the daycare. Have you tried asking her about it incase something is bothering her in particular. However avoid asking leading questions like do they scold you etc coz children at this age usually give random answers to such questions which confuses us more. Also remember that most things in this age are a passing phase and she might get over it with your support. Lastly if nothing is helping why not look at other options like another daycare or hiring a nanny who can look after the kids at home so that they are atleast familiar to the surroundings. Hope this helps.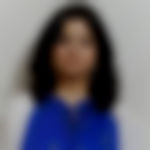 | Jun 05, 2014
Hi again Toshi! In case u feel she is not happy in crèche u cud talk again to them in detail n discuss about what you think could be the reasons possibly for her this kind of behavior. U need worry about how many times u talk to crèche staff as this matter is concerning u r child and they are answerable to u. u can enquire them on a day to day basis about what suggested changes they have made and what was child's response. Help them understand u r child better. But be sure when u discuss with them u r tone should be non threatening n non judgmental. they wud definitely understand u r child better with little assistance, regular contact with staff and ur patience and perseverance. All d best! | Jun 05, 2014
Toshi! Could you share the name of the daycare you are sending your child to. Also-the timing of the daycare-from when to when do you leave ridhima at the daycare. Who drops her and who collects her feom the daycare. It would help me understand a little better to give a couple of suggestions around the choice of daycare for your child, and what could you do to tackle this situation. | Jun 05, 2014
Hi Toshi, You could start with an issue one at a time. Ask the daycare if you can send lunch for your child from home and they can heat and give it to her. Also, involve some senior person at the daycare in your conversations. When you pick your child up, spend 5 mins with her at the daycare itself and try to find out how her day was, what activities they did, how was the attitude of the didis and the teacher's etc. And then, based on her feedback, address the issue with the daycare people then and there. This will keep issues relevant and easier to associate with. Hope this helps.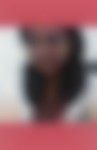 | Jun 05, 2014
Thanks for these tips Shikha, these are indeed good points to remember. But the problem is with her day care center i. e chreche and not with her playschool. Since her summer breaks had started mid last month, she had to spend more time in the chreche. I have noticed an increase in her irritation since then. At home she is not so irritated unless she is ill. The problem is that she is too small to explain what she wants clearly but she always tries. This is also true that no one can understand her better than me since I am her mother. It seems to me that the chreche staff does not put in much effort to understand her or use incorrect ways to tackle her. They ask me how to handle her, I suggest them the way I handle her but they are unable to apply those as well. For example, even after 2 months now they are unable to feed her. I had suggested to use cheese spread sometime if the lunch preparation is not upto her liking, but they started to give her cheese-roti every day which she had sometimes and sometimes not. As a result she is not well fed and gets more irritated due to hunger, also she is very week and has constipation problem and other health issues.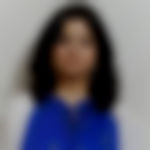 | Jun 05, 2014
Hi Toshi! Well I can understand what u could be going through. Only we as parents can tell what are the strengths and weaknesses of our children. It is advisable u cud spend quality time with u r child once u r back from office. involve urself in her activities. Sit with her and play concentration building games such as blocks, stringing beads, drawing, hand printing etc. may be she misses u there all the more as teachers are not able to understand her. This could be the reason for irritable behavior and restlessness. U cud explain to her how important it is to sit at one place in class. give her activities in which sitting at one place is required such as eating, studying. praise and motivation are two things which at school and home need to be displayed while dealing with the child. u cud talk at length what works best for the child with her teaches. if possible avoid talking about problems being faced at school in front of the child as children are smart to take cues and develop opinions based on these . hope this works!
More Similar Talks
Top Parenting Talks