Parenting
Education and Learning
Day Care & Transition time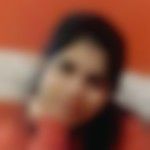 Created by Updated on Nov 15, 2013
HI Frineds, My Son is 5 year old, I had a 12 hour maid so when he use to come from school he use to stay with her. But that was not the permanet thing my 12 hour maid left & i had to put him in a day care. Its his 4th day & he is going mad. He is crying & crying a lot. He is feeling very insecure that I might leave him & go. The daycare is attached to the school, he has 2 friends going to the daycare from his class. Please help me how should i deal with it. I am feeling very very guity. Is it the normal behaviour with kids?
Kindly
Login
or
Register
to post a comment.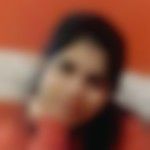 | Nov 19, 2013
Thanks you guys.. it really difficult time for us... but these advices helps a lot to overcome.. thanks a ton. | Nov 15, 2013
Hi dear Sonal! Yes indeed it is a difficult phase wherein the situation demands u to be more strong n sure that u have not done anything wrong n this decision would be in child's best interest. The moment u accept this fact ur mind would stop looking for other solutions to this issue n make u feel at peace with urself n the same would be communicated to ur child that there is no looking back n this is it. He needs to adjust. U cud put across ur point by telling him all grown ups go to day care centers. Since he is a grown up n a responsible child he has been selected to stay thr. U cud assure him u wud be thr before time n u will have fun while going back like u cud take him to the park on ur way home in the evening or u cud go to the market. Hope this helps! | Nov 15, 2013
Hello Sonal. It could take some time for your son to settle in to his new surroundings. The best way you can help him feel comfortable is by assuring him that he will be safe there and also point out that he has his other friends to play with. When you have to leave, remind him that he will be there only for a few hours and you will return soon to take him home. Please keep goodbyes short and quick. If you stay on and he cries or you leave only to return in a few seconds, it could take longer for him to settle in. I understand that it is a difficult phase for the both of you, but assurance and perseverance will help him grow out of it. Hope this helps :)
More Similar Talks
Top Parenting Talks