Babycare
day care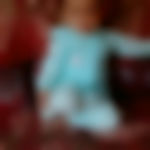 Created by Updated on May 08, 2018
I have started to send my child to day care as I m rejoining my job. he is now 1 yr 3 months . begin a parent child safety and all is big concern for every parent. day today we hear so many things r gng on with kids. usually my son will wake up at 7:30 and then till 12 pm he will b awake he will play, watch rhymes and he will have his brkfast n lunch n then he I'll go to bed and for 1 hr to 2 hr he will sleep. but now as he started gng to day care. whtever tym he is gng der within half n hr of 45 min he is sleeping der. yday he was der for 30min so he slept after 25min n today he was der for 1hr so he slept after 45min it seems. it's too socking for me. when I m gng to pick him up I see him sleeping der. n when I m asking them how it's possible he usually don't sleep so they are jst saying that he was on my shoulder I pet him for some time n thn he slept. can anyone wht can b the reason behind. am I thinking too negative or really something is wrong with day care. plz suggest somthing
Kindly
Login
or
Register
to post a comment. | May 09, 2018
Sonika Amit parmar i understand ur feelings we r leaving. our kids on purpose of job there bt our heart left with them ur doubt is right active kid plays whole day bt thre he sleeps earlier how??? its possible... dear u know if kids are active they have to work for them like feeding and playing with them so some centres will beat the kids badly to make them to sleep i have seen it in a vedio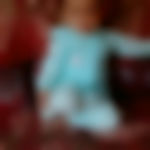 | May 08, 2018
hi shri priya , it's not his routine dear. i have mentioned in my above comment abt his routine. we are in kasturi nagar near kempegoda underpass near our house only unicus montessori is der. so he is gng der. its 3 years old one.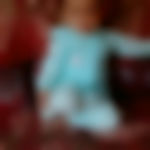 | May 08, 2018
pehu during day tym he sleeps btwn 12 to 3 pm at anytym for 2hr or 1 hr. he is a playful kid. n at nights he go to bed at 9:30 n wakes up in between 1or 2 times for feeding and falls asleep agn. he sleeps well at night. and he will get up at 7 or 7:30 in mrng. bt now. he is sleeping so early in day care is socking for me.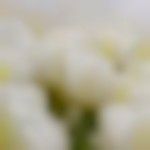 | May 08, 2018
please check with other parents.. and take their feedback. also if possible give a surprise visit.. to check .for how long does he sleep.. ? | May 08, 2018
If that is your kid's regular sleep time , then we can ignore. can u pls let me know which day care he is going? did u check with other parents whose kids are coming to the same day care?
More Similar Talks
Top Babycare Talks