Parenting
Dealing With a Sensitive Child Created by Updated on Jun 12, 2013
Dear All, My first born is 8 year old boy. I have another son who is 3. 5 yrs. My elder son has been a very sensitive child right from the beginning. When he was admitted to pre-school, it took almost 1. 5 yrs for him to get adjusted to the school environs. He was'nt ready to mingle with other children and always preferred to remain aloof. The teachers used to complain about his carelessness, not being attentive in the class etc. I had to quit my job and take a lot of care. He finally managed to stand among the top five students in his class. He is a very bright child and has knowledge in various subjects. He is also very inquisitive and loves to read. However, when it comes to playing with other kids, he easily gets offended when the other boys fight with him or admonish him. Like today, he was playing cricket with the neighbourhood kids and because he did not play wee, some kids asked him not to play. He came home way too grumpy and was weeping silly. I sent him back telling him that its a part of the game and if he has to gel, he should learn to play well. This is a regular scenario. I get fed up dealing with him at times. What is the best way to deal with such children?Should I take help of professional counsellor?Because with this attitude of his, it wil be impossible for him to adjust to the outside world, where he always cannot have his say. As a mother, it has been my long standing concern. Please suggest ways to deal with him. One more thing, because of this nature of his, I decided to have a second child because I strongly felt that his having a sibling would bring about a change in his behavior. However, I feel it has'nt helped him much.
Kindly
Login
or
Register
to post a comment.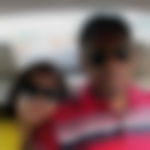 | Aug 21, 2015
Just give him some time ...I don't fight his battle ....but don't ignore his complaints hear him out | Jun 13, 2013
My first child had same issues, in fact she still has a bit. Though she's much more confident now. We made a big move when she was 6 years old( she'll be 13 now). In the last few months I noticed that she's starting to get tough, and by tough I mean using ways and means that I don't really approve of but I have learnt it from my experience that if we want our Children to go by the rules and be goodie goodie all the time it makes them weak. Good thing is she tells me everything and I try not to be upset or angry but try to understand. I know that we've to show to our Children that we will always stand by them but they have to handle these issues by themselves. | Jun 13, 2013
Thanks Shikha for the complements on my leaving my job. It was initially very tough to become a homemaker after so many years of working. But I agree with you that children will have to learn that not all will happen their way. Yes,I should start to selectively listen to what my son has to say/complain. | Jun 13, 2013
Thanks Bhavana. I have also enrolled him in Tennis lessons. That way he interacts with other kids and would hopefully learn to take things in his stride. | Jun 13, 2013
Thanks Shanaya. You are right about giving extra attention to our first born... I will try to make him grow out of it. | Jun 13, 2013
Hi Deepthi! I must say u took a brave step of leaving ur job in other words sacrificing ur career for ur child. Not many of us are able to do that for various reasons. As far as ur child is concerned being a first born n for us being able to groom r first child like a prince or a princess it's ok for him to behave so. Because they have never been denied of anything. They r d apple of everyone's eyes n take away all d attention so they get used to such treatment. N when they grow up they realize parents priorities have changed, they r no longer alone in getting attention, n also when they go out n explore the outside world they realize they r n longer the prince n d princess as they have been treated till now. They take some time to adjust n it is obvious for them to rebel. We as parents get frustrated n fail to understand the underlying cause for their this behavior. U need to tell ur child in d form of stories that no one is perfect in everything. There are many things which not only children but we as parents also learn everyday . N it is ok to loose and accept or weaknesses gracefully. Unless n until we loose how will we learn r weak points n work on them to make ourselves a better person. As mentioned by other parents u Have to be smart enough to judge which issues to ignore n which ones to pay heed to otherwise he will continue to be the attention seeker. all d best! | Jun 13, 2013
I believe u shud stop handling his issues/problem. Let him decide himself. Put him some activity classes where he can meet other same children regularly. My sister put her daughter in sanjeev datta personality development classes and it really works. | Jun 13, 2013
Hi! Deepti, i have a sensitive child as well and i can completely relate to you as i too have faced a similar situation with my daughter, for a long time i thought she would grow out of it by herself but by the time she was 6 she still had the same issues ( not mingling with other children , not being able to play in a team and specially not being able to handle rejection) . that is when i realised i had to intervene and the opportunity also presented itself. Her school started a sports programe in the morning and though my daughter wanted to join she was very hesitant. I made a pact with her that i will go with her to all the sports class as long as she is willing to stay positive and willing to give " playing in a team -a go". I started volunteering with the coach and was with her all the way. After 5 months of going to the school early in the morning, i started seeing the difference in her. She was more confident to tackle children in groups, she was also taking the leaders role( that had never happened, she was always the quiet follower) and overall she had less a apprehension with groups of children. i learnt that the since i was around she was reassured that she could go ahead and take the lead or stand up for herself. Hope this will be of help to you. | Jun 12, 2013
I would say, stop paying attention to every small incidence as the one you narrated. Sometimes the previous generation's approach of shrugging things off really works. It has worked with my child when she gets the message that she cant make a mountain out of a molehill every time. At the same time, I would want to tell my child stories (when its just the two of us) which convey to her a different way of dealing with things and people. In the background, I would consider meeting up with a counselor. Your child's school may have one. The funny thing is, you may realize that it was you who needed counselling. It has happened with me :) take care and don't get exhausted yet :) - | Jun 12, 2013
Hi Deepthi. As parents all of us keeping one issue or the other. Its just that when we are alone, we feel we are the only ones with so many challanges. I myself have faced many issues in raising my first and only child. Your frustration is understandable and it's normal for anyone to run out of patience at times. From my experience, I cna only say that we ourselves somewhere make our first born children sensitive by doting on them all the time. You may have seen around you that the younger sibling will usually be confident and outgoing and so on. I myself have had to 'toughen up' my child in the recent years after I learnt that in trying to make her the quintessential good child, I had turned her into a real softy.
More Similar Talks
Top Parenting Talks