Education and Learning
Dealing with Separation Anxiety at Playschool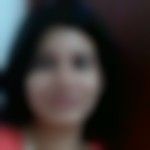 Created by

Updated on Nov 20, 2012
Hi, My son is 2. 4 years old and has started attending playgroup for the past 2 weeks (though there was a gap in between for Diwali hols). He is generally a very friendly and outgoing child and mingles quite feely with everyone across age groups. Also he enjoys playing with friends and doesn't really expect me to be around during his playtime. But offlate, ever since he has started school he has become so clingy that he cries a lot when I leave him at the school. In fact he cries continuously for 1. 5 hours and stops crying only when I go and pick him up. He constantly says he wants to go his mom and nothing else can attract him. I understand this is just a passing phase and he would get over this sometime. But at the moment I need your ideas/experiences as to how I can handle his Separation Anxiety. Please share.
Kindly
Login
or
Register
to post a comment.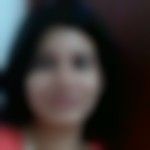 | Nov 21, 2012
hey anurima,thanks a ton for your sharing your experience!yes I do send him his favorite toys along right now.. hopefully he finds something attractive in the school as well so that he will settle down comfortably.. shall try your quick goodbye idea too.. thanks again! | Nov 20, 2012
I could suggest another thing.. If he has a comfort toy, like a blanket,a teddy, or even a piece of cloth which he likes to hold on to all the time, you could allow him to take to school and let him keep it. That may provide him with a sense of security in an unfamiliar place. I have seen this work with some of the children at my daughter's new school. Hang in there Sreelakshmi, it will pass. Hope your son realizes soon that mummy will be back :) Please keep us posted on how he does. Thanks. | Nov 20, 2012
Hey Sreelakshmi. My daughter started going to the playschool at the age of 18 months. She too has always been an independent, friendly child. But the initial few days at the playschool were tough for her too. Though she did not cry too much, she would not let go off me or my husband. This is what we did- We had a discussion with her teachers and they suggested that goodbyes should be a quick one. If we stood around and tried to reason with her or console her, it would make her more upset. So we used to drop her, kiss her goodbye and walk off. We were told not to look back. I know it sound cruel, but they get the message that it is time for mummy to leave and get along with other activities. It took a few weeks for my daughter to settle in and before we knew it she used to run into the class to play. So incase you try to console your son, maybe try to make it a quick one and leave. It may be hard for both of you initially. Did you speak to the teachers and check with them on how they tried to console or encourage him to play with the others? Crying for 1. 5 hours for a boy that little is too long :(
More Similar Talks
Top Education and Learning Talks
+ Start a Talk
Top Education and Learning question
Top Education and Learning Blogs