Parenting
Demanding behavior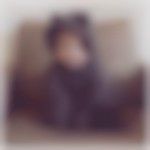 Created by Updated on Dec 31, 2013
Hi All, My son is 5 now . He is active and talkative. But at times his demanding behavior worries me. He starts crying if we don't buy him what he wants. But this is not a good habit. Please suggest some ways i can explain him value for money and handle his aggression .
Kindly
Login
or
Register
to post a comment. | Jan 07, 2014
Dear all,pls suggest me some ideas n handling my 5 yr old daughter. | Jan 07, 2014
Hi shikha,wat u said is so true.. I m bit happy that my girl won't demand much,n even if see do we won't mind that n console her when she comes to us back. my problem is different that I'm so so possessive abt her n can't tolerate her if she didn't come behind me,I know its a wrong thing but can't help myself.. also after small small fight I want her to come immediately to me n say sorry but she won't do n take care own time to say.. pls help me out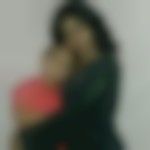 | Jan 03, 2014
yep, Shikha! u r right!coz all dis i have tried with my 3. 5 yr son!wnevr he demands any absurd thing, i used to recall him abt laborer's kids n he get calm!then he starts abt those kids... ! so it works!!!!! | Dec 31, 2013
Dear Nishtha! U cud put the message across to ur child before leaving home itself that child cannot demand everything as u r going there with a purpose. N if u contunue wasting money on every toy etc u will be running out of money n won't b able to save money for education, food n health. U cud ask him to weigh what is important spending money on important things or toys etc. u cud share with yr child the plight of a street child who does not even get to have a square meal. Show him the situation of construction laborers children who live in such conditions n u wud prefer giving money to them rather than spending money on such not so important items. Whenever I am out with my kid I make it a point to show them children begging on streets and children of laborers. When ever she demands anything I tell her the list of things we have to buy n ask her to weigh what is more important. Hope this works with ur child!
More Similar Talks
Top Parenting Talks