Health
Dental issues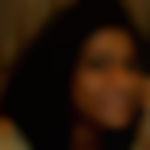 Created by Updated on Mar 11, 2013
My daughter who just turned 2 has brown stains on her upper teeth. I showed her to a dentist friend who said she has calcification on her teeth and might have had this problem since i used to breastfeed her during nights... How do i get rid of this? I do brush her teeth regulary but not with paste since I had heard it was not safe to use toothpaste when a child is under 2 yrs. She will not visit a dentist and sit for a cleaning procedure(which i have tried). Should I just go on brushing regularly and wait for her permanent teeth??Pls help!!
Kindly
Login
or
Register
to post a comment. | May 25, 2014
Greetings! Haimanti I just saw your post. In case your problem is not solved, please feel free to contact me. Broken teeth, cavities is an issue which will require medical attention. Regards, Dr. Monica Lall (BDS, MDS Orthodontics) ph-9582596738 | May 25, 2014
Greetings! first of all don't force him to brush. Secondly, use flavoured toothpaste instead of normal toothpaste for eg. Cheerios gel. This will help to create an interest and these are good quality toothpastes which also help to fight cavities. Additionally, you can use GC tooth mousse at night. It has a pleasant taste and kids just love it. Apart from this give him a slice of Apple every time he has sweets or junk food that will clean the teeth naturally. Regards, Dr. Monica Lall (BDS, MDS Orthodontics) ph-9582596738 | Mar 13, 2013
Hi Dr. Sonali - I have a similar kind of problem like Binsy buy its little more than what Binsy just explained. My son is 2 yrs 4 months and his 2 front teeth are borken. The root is still there attached to the gum and other 2 teeth was also on the verge of breaking but somehow saved it. But has severe cavity. Actually he is very very fussy in brushing inspite of getting varitey of tooth paste n brush. In between I had gone to US for a month where I just could not brush his teeth as he used to cry loudly and neighbour used to go and complain to the society. I am brushing his teeth twice. Once in the moring and afternoon and always make him drink water after every meal/ snack and even milk. Just plain water. He does not complain of any pain but will it have any impact in his 2nd set of teeth. Please advise.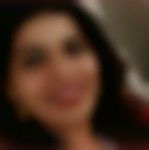 | Mar 13, 2013
Hi bensy sorry for a late reply on this one. First of all make sure it's just a stain and not the beginning of caries/decay. If its just a stain then you can wait for 6 months as your child grows a little older. It is a painless procedure to get rid of the stain . Till then just make sure you are brushing morning and night and rinsing after meals like aneurism a and puja have advised. also there is a 30 second procedure by which we can remove the stain on the upper teeth just for your information.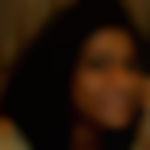 | Mar 12, 2013
thnx 4 ur help!! | Mar 11, 2013
Hi Binsy. You could try Pepsodent Kids or toothpastes from brands such as Mee Mee and Pigeon. The latter two are available online at www. babyoye. com or www. firstcry. com. The most important thing however to look out for is that the toothpastes should not contain fluoride. Brushing regularly will remove most of the stains and as Puja has written, rinsing after each meal and snack is also very important. Hope this helps. | Mar 11, 2013
Hi! Try using a toothpaste that is safe for young kids so even he she swallows you don't have to worry. Don't forget to brush twice a day and help her rinse after a meal or a snack. Take care.
More Similar Talks
Top Health Talks